Following the devastation of super typhoon Haiyan over the weekend, the Philippines is bracing itself for yet more extreme weather in the form of tropical depression Zoraida.
The storm, which threatens to hamper attempts to get aid to those left hungry and without shelter, is already battering the island of Mindanao and is expected to make landfall on Tuesday morning.
More than 10,000 people are believed to have died in the disaster, with the death toll expected to rise further if relief efforts don't succeed.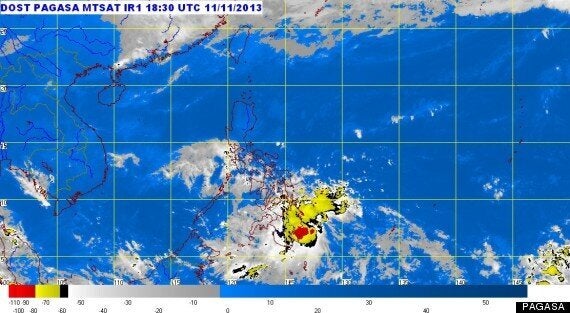 PAGASA satellite image showing tropical depression Zoraida approaching the Philippines