Should religion keeps its moral nose out of the affairs of the state?
The Archbishop of Canterbury has had to defend the right of Christians to intervene in politics as he revealed he had been criticised for his outspoken stance on issues such as payday lenders and energy costs.
The Most Rev Justin Welby said he had been told to "stick to God" by people who believed the Church had no right to speak out on political issues.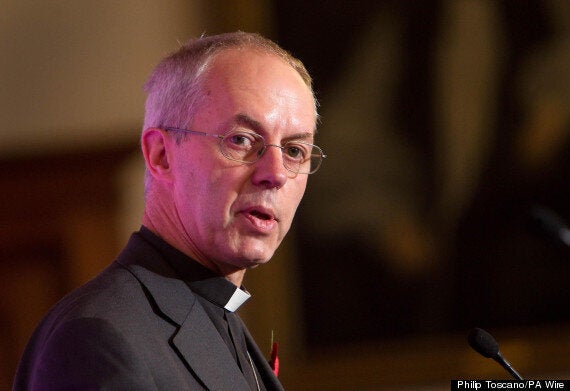 The head of the Church of England warned against "polarising and demonising" where there is disagreement but said Christians had a responsibility to act and to speak up for justice.
"When Christians speak in public about community flourishing or about justice, there's always someone who pops up and asks why we're sticking our noses in, as if these things were miles away from the proper concerns of Christianity - I get the letters," he said.
"Recently there have been the issues of money and credit unions and power costs of which the Church has spoken - so have I, for that matter.
"Stick to God, I have been told - so I do."
The archbishop's remarks come after he intervened in the row over energy prices last month, warning that the latest wave of hikes was "inexplicable."
He also receive widespread publicity earlier this year after he told Wonga that the Church of England wants to drive payday lenders out of business through the creation of credit unions.
During a question and answer session, the archbishop said there were "significant questions" over the issue of welfare reform, particularly the bedroom tax.
But he warned against demonising people working on welfare reform in Government.
"I am quite clear as I meet people in Government... when you meet people, you don't find they have got two horns and a tail, you find they are people who are struggling with really, really difficult issues which in many cases they have studied for many years.
"We have to be very careful about the ease with which we polarise and demonise people with whom we disagree.
"On welfare benefits, we know that there are - because the Church has been raising it all over the country - significant questions, particularly over bedroom tax. We know that, I fear that."
The archbishop's remarks were made at a conference in east London organised by the Church Urban Fund, the charity working to alleviate poverty.
The archbishop told the conference that the Church was immersed in local communities through the work of 16,000 parishes across England.