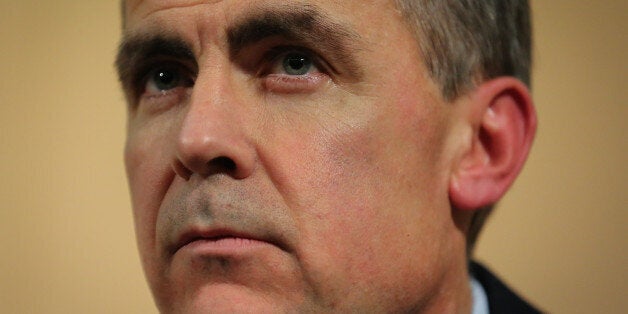 Mark Carney has suggested that the Bank of England could consider increasing interest rates sooner than expected due to the falling unemployment rate, which has sparked nervousness from business.
Carney made his admission as the Bank revealed its November Inflation report, which noted that the chances of unemployment falling to a key 7% threshold before 2016 have increased, which would see Bank officials consider increasing interest rates.
He said: "The MPC [Monetary Policy Committee] now expects the 7% threshold to be reached earlier than we did in August."
Interest rates have remained at a historic 0.5% low since March 2009, with fears that an interest rate hike could hurt mortgage-owners and borrowers. This comes as the latest official statistics showed that the unemployment rate has tumbled from 7.8% to 7.6%.
In response to the news, British Chambers of Commerce director general John Longworth said: "With the 7% unemployment threshold now likely to be reached earlier, we hope that Mark Carney will continue to reassure the business community that this is simply an indicator and will not automatically trigger an increase in interest rates."
John Allan, national chairman of the Federation of Small Businesses, said: "Talk of an early rise in interest rates may be premature - late 2015 rather than 2014 is the most probable time for unemployment to reach 7% and for the Bank to consider base rate rises."
The Bank of England also upgraded its growth forecast for 2013 from 1.4% to 1.6% on Wednesday and announced "the recovery has finally taken hold".
It predicts gross domestic product (GDP) improving by 0.9% in the current quarter of the year and has lifted its outlook for next year from 2.5% to 2.8%.
Carney said: "For the first time in a long time, you don't have to be an optimist to see the glass as half full. The recovery has finally taken hold."
"But significant headwinds - both at home and abroad - remain, and there is a long way to go before the aftermath of the financial crisis has cleared and economic conditions normalise."