Motorola has unveiled the Moto G - a new low-cost Android smartphone with seriously impressive specs.
The Google-owned hardware maker said the phone represented "a premium experience for a third of the price of current high-end phones".
But perhaps most impressive is the price - the Moto G is available for just £134.95 off contract, or free on tariffs of £11 a month.
That represents a great deal compared to the high-end Android phones, which can often cost at least £100 even on an expensive two-year deal.
The device was announced at a press event held in Brazil and live-streamed online.
The key features of the Moto G include:
4.5-inch display
Qualcomm Snapdragon 400 processor (quad core)
Stock Android 4.4 KitKat (coming early 2014)
Customisable look with 19 options
8GB storage
5 megapixel camera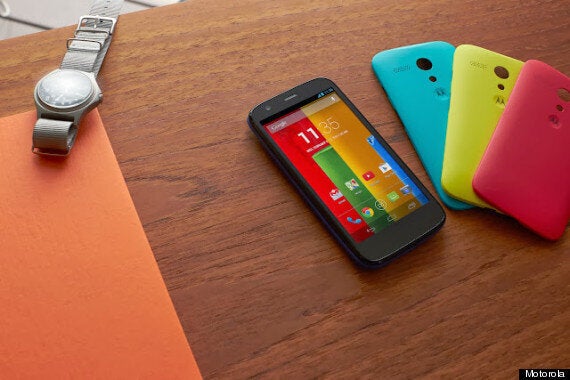 Related