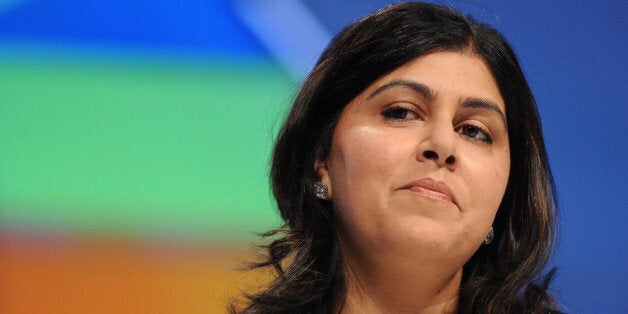 Christians face becoming "extinct" in large parts of the world, Baroness Warsi will warn on Friday.
In a speech at Georgetown University in Washington DC, the senior Foreign Office minister will call for unity in confronting the intolerance and sectarianism that leads to minority communities being persecuted around the world, including a "mass exodus" of Christians.
In an article for The Daily Telegraph previewing her speech, Baroness Warsi, Britain's most senior Muslim politician, said the persecution of Christians and other religious minorities is a "global crisis".
"There are parts of the world today where to be a Christian is to put your life in danger. From continent to continent, Christians are facing discrimination, ostracism, torture, even murder, simply for the faith they follow," she said.
"Christian populations are plummeting and the religion is being driven out of some of its historic heartlands. There is even talk of Christianity becoming extinct in places where it has existed for generations – where the faith was born."
Baroness Warsi will argue for a "spirit of unity" to "stir the world" against the persecution of religious minorities. "From Apartheid to gay rights, intolerance and inequality have only been defeated when the mainstream has got behind the cause," she said.
The speech will follow an event on religious freedom hosted at the Council on Foreign Relations. The discussion will be moderated by Katherine Marshall, visiting professor at Berkley Centre for Religion at Georgetown University.