Tablets, smartphones and an ever-encroaching number of demands on our time mean that we're probably the most socially disconnected generation in human history. And no, before you ask, interacting on Facebook is not socialising.
What we're talking about is good old fashioned human interaction: saying hello to someone when you pass them in the street, striking up a conversation with a person you've never met. Instead, we retreat into the safe world that our tablets and phones provide, meaning we don't have to engage with anyone we don't want to.
Slowly, a tide is pushing back against this. HuffPost launched ScreenSense last month to try and shine a spotlight on the ways in which technology is distancing ourselves from human interaction, and riding on this wave is social enterprise company Treetins, based in Mumbai.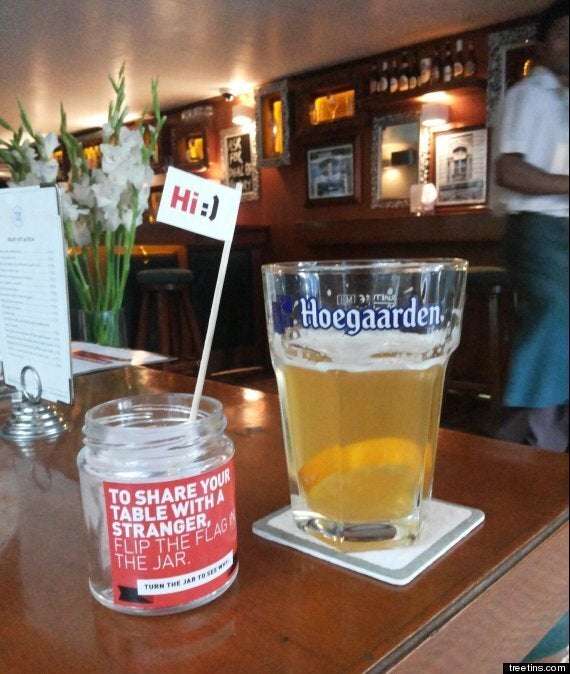 The company, which started around nine months ago, has one aim: making strangers social. To this end, former marketing executives Prince Jacob Thomas, Aditya Dhull, Mohit Narwal and Chandy Thomas have created a pretty special concept.
Restaurants are invited to participate in the concept, and then they tell their diners that they have the opportunity to share their table with strangers if they want to. They are given jars with a flag that says 'Hi' and if they want to share their table, they just have to raise the flag.
Talking to HuffPost UK Lifestyle about the concept, Prince Jacob Thomas says: "We realised that people often refrain from talking to strangers out of fear of what it might result into. The beauty though, lies exactly in the uncertainty that goes with it.
"During one of our lunches at Crystal restaurant in Mumbai while we were feasting on some kheer, we realised there were lot of times when seats at tables would be free but the waiting customers were still waiting. Though people may be open to sharing their tables there was no drive for them to do it and we wanted to create that."
Story continues below the slideshow: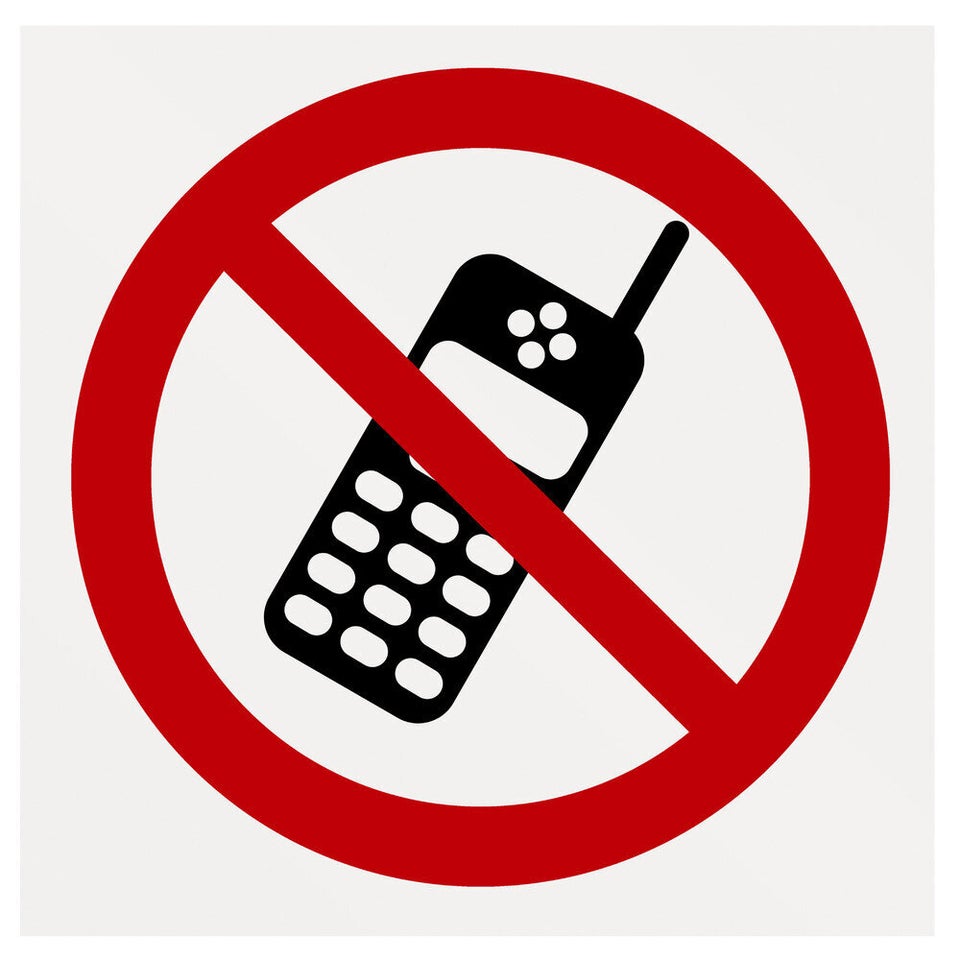 How To Switch Off From Technology
Like any other major city, diners in Mumbai are busy and rushed off their feet, so it's as good a place as any to see whether it takes off. Restaurateurs like the idea (presumably because it means more covers) but Prince acknowledges that diners have been cautious.
"With the patrons it has been a slow-start. While everybody absolutely loves the idea, they are a little skeptical when it comes to sharing but we do see people gradually warming up to the concept. It definitely has the potential to go global, the concept is very simple and appeals to a basic human need to socialize. This idea is a great enabler to kickstart a conversation and should work anywhere."
We're increasingly becoming dependent on technology to fill the gaps in our lives, and that is a problem that needs addressing. "Our dependence on technology for social interactions has to a certain extent taken away our real-world networking skills," says Prince. "Again, I think we are enamoured by our virtual lives. At some point every person would realise the importance of a physical one on one conversation and stop phubbing."
Related