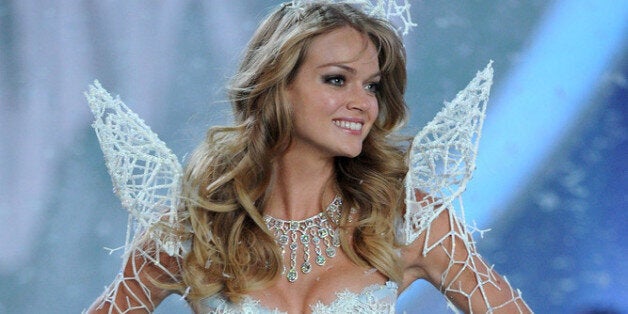 And now we have 3D printed angels' wings.
Victoria's Secret, Swarovski and 3D printing website Shapeways have - in that spine juddering PR phrase - "joined forces" to make what appear to be impossibly thin and delicate wings designed by architect Bradley Rothenberg for a recent launch event.
To make the wings Shapeways scanned Victoria's Secret model Lindsay Ellingson and then designed the wings to precisely fit her form. After printing the wings were decorated with "millions" of Swarovski crystals.
"The great thing about 3D printing is making something really intricate and complex," Shapeways architect Duann Scott said according to VentureBeat.
There's no additional work or cost involved than producing something simple."
Take a look at several more pictures of the launch, below.