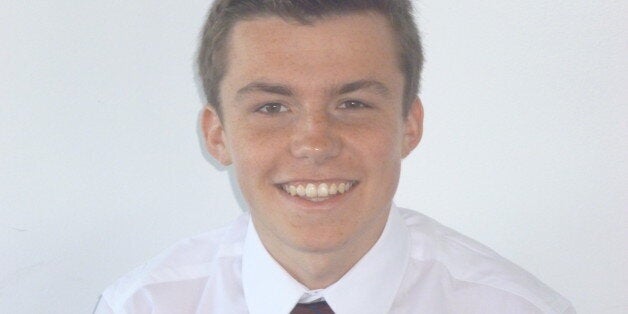 Job Title: Business Administration Apprentice
Company: Plymouth City Council
Training Provider: City College Plymouth
What's a typical day like for you?
For me in my apprenticeship, a typical day is very different between morning and afternoon. In the mornings, I work with the HR team and assist with general admin tasks, such as doing the post, health and safety incident forms and dealing with stationery.
However, my afternoons are a lot different as I am part of the Organisational Development team, helping with all things Apprenticeships: organising interviews, managing our talent pool and speaking to other apprentices. I like to have the split morning/afternoon because it means I can do lots of very different tasks and my days are never boring.
What has been the most memorable day of your apprenticeship so far?
My most memorable day as an Apprentice for Plymouth City Council is probably my first day. It was the first time I had ever even been in an office, let alone worked in one, so I was obviously nervous. My line manager took me round the whole office, which had about 80 people in there at the time, to introduce me. It was all very daunting to even walk down the office, but now, 4 months down the line, I have settled in perfectly and adjusted to office life.
Why did you decide to become an apprentice?
I decided that I would like to become an apprentice because I didn't want to wait another 4 years to start my working life! I was eager after finishing my first year of A Levels to get out into the big world of employment and start my career.
What are the best things about being an apprentice?
Firstly, there is nothing quite like the feeling you get on payday. It is obviously nice to get paid and have lots of money in the bank, but that is only one of the many reasons that I am enjoying my apprenticeship. I also like the fact that I am doing something good with my life this early on into it! It is a good feeling to know that you are on your way to doing well in working life.
What are the best things about working in the industry you work in?
Working in local government, doing Business Admin, is nice because obviously the council needs lots of employees to operate, so for me, it is good to have a lot of work colleagues and a big office because it means there's lots of people around and lots of people to learn from. Also it is something that affects everyone living in Plymouth, so everything that everyone does is vital to the way the city is running.
What's the most surprising thing you've learnt during your apprenticeship?
The most surprising thing that I have learnt during my apprenticeship is my ability to adjust in a business environment. I have surprised myself with the changes I have made; my confidence has grown, my communication skills have improved and my ability to complete office tasks has been much better than I expected when starting. Before I started working at the Council, I was worried about a lot of things, but within four months I am very proud of my vast improvements.
What would you say to someone thinking about applying for an apprenticeship?
I would definitely tell them to do it. It is probably one of the best decisions I have ever made.
What do you think are the biggest myths about apprenticeships?
I believe that a lot of people think that it is the "easy way out" of A-levels and university. Some others may think it's for people who weren't smart enough to go to university. That's not true at all. I believe it is a very personal choice depending on what suits your interests, learning style and career path. Apprentices have to be just as smart and determined as university undergraduates.
What do you expect to be doing in 10 years time?
In ten years' time, when I am 27 years old, I hope that I am still working for Plymouth City Council, but having progressed and climbed up the ranks to possibly a management role or maybe even something in a different department. Who knows, a lot can happen in ten years.
Why an apprenticeship rather than university?
For me, an apprenticeship was 100 per cent the right decision to make. Of course, it is a personal decision for anyone deciding between apprenticeships and further education, and originally I wanted to go to university. When I researched my options more thoroughly and thought through what I wanted to do, an apprenticeship is definitely the right choice for me. Check out apprenticeships.org.uk in your research too.
What advice would you give someone leaving school or college now?
My advice would be to pick a pathway to go down, whether it be apprenticeships or university/other Further Education, and dedicate themselves fully to it. If you are going down the apprenticeship route, you must commit to the application process and not give up after any setbacks.
You may not get the first role you apply for, so keep looking. You should also speak with companies that you are interested in working for to develop that connection between employer and candidate. This will help show that you are dedicated, committed and interested.
Popular in the Community