Meringues: we just thought they were crunchy sweet things that you found in a pavlova or an Eton Mess, but it turns out there are so many ways to make them look cool. Way cooler than cupcakes in fact.
At the forefront of this rebellion against the Tyranny of Cupcakes are Meringue Girls Alex Hoffler, 27, and Stacey O'Gorman, 23, two trained chefs, who have appeared on television, in Vogue and supply Harvey Nichols and Selfridges.
Their business is moving from strength to strength, and they have just released their first cookbook Meringue Girls Cookbook. HuffPost UK Lifestyle caught up with the ladies to find out how they made it happen.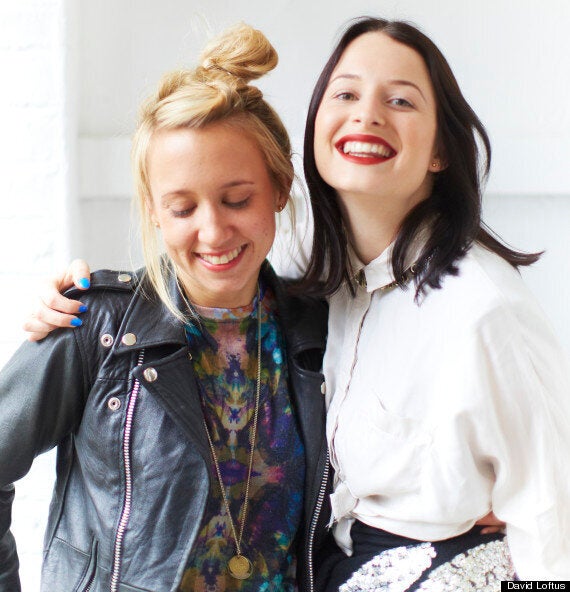 We met in a hot sweaty kitchen in Hackney. We bonded over our love of food - especially sweet things, and with our powers combined, the Meringue Girls was formed!
What made you want to start a business?
We were working in a restaurant in Hackney and we decided it wasn't for us, we wanted to get out of our 9-5 and start up our own venture.
How did you both make it happen?
We have been living off a shoe string for the last year, not paying ourselves any salaries, and working really hard and putting all the money back into the business. It's been hard but we have managed to avoid taking out any loans and getting into any debts, and have been able to keep control of our whole business without giving investors any part in it.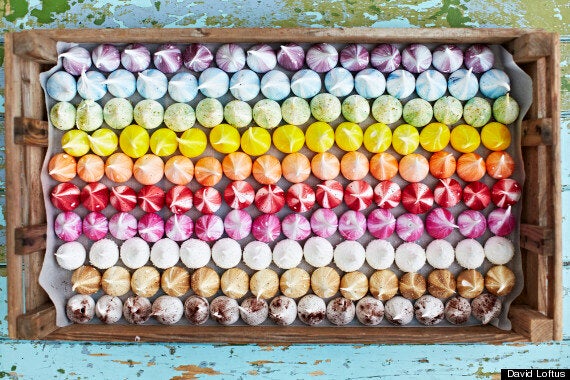 Cupcakes have had their time, now everyone is looking for the new thing. They're cute, they're bite size, they're low fat and gluten free.
The colours are pretty cool - what inspired that?
The colours are what make the meringues so beautiful and eye catching, we wanted them to look really fun and different! The colours and corresponding flavours are really on trend and come in a range of Willy Wonker-esque wild and exciting flavours.
Were you scared when starting out, about money and whether it would be a success?
We were apprehensive, but we started things off slowly and the business grew bit by bit. The success we have achieved has been so overwhelming and happened so fast!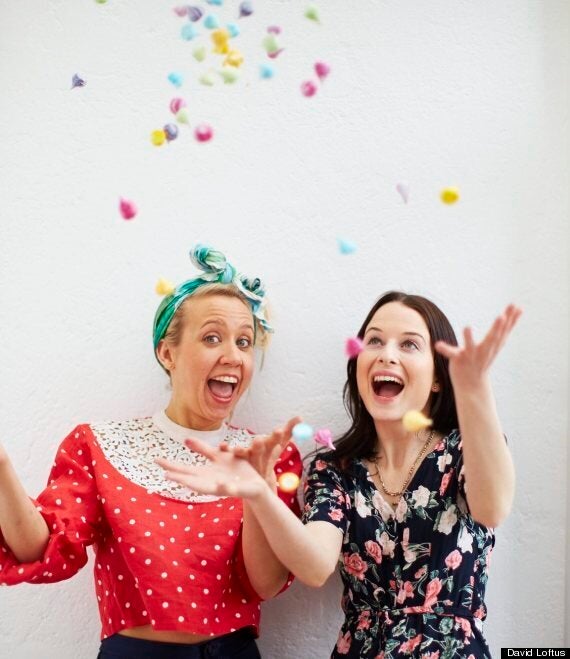 Any highlights and, of course, wobbly moments?
There have been so many highlights, the best two would be the publishing our first cookbook and holding a fantastic book launch, and right now being in talks about a potential TV show! There were of course wobbly moments along the way, but our successes have more than made up for these.
You're being mentioned by all the cool people (Gizzi Erskine loves them) - was it word of mouth?
It was definitely a word of mouth snowball effect, one person would see the meringues at a fashion event and recommend us to their clients, a customer would see the meringues at our market stall or in the food halls and ask us to do their wedding. We have been really overwhelmed by all of the positive feedback from fans of Meringue Girls.
The hours were and still are long, and lots of hard work is involved in running the business ourselves. The only time the unit we baked in was free was nights, so we were doing a lot of night shifts. But we are nearly about to move into our new bakery which will make work life much easier.
Who gave you your first break?
We were recommended by our head chef at the time to apply for called Cooks to Market, where we had to come up with a foodie product idea, like Dragons Den meets The Apprentice, but for foodies! We were brainstorming for ideas and then it was a lightbulb moment, Alex thought of meringues as the new sweet food trend..and Meringue Girls was born! Our appearance on this show was what really started things for the Meringue Girls.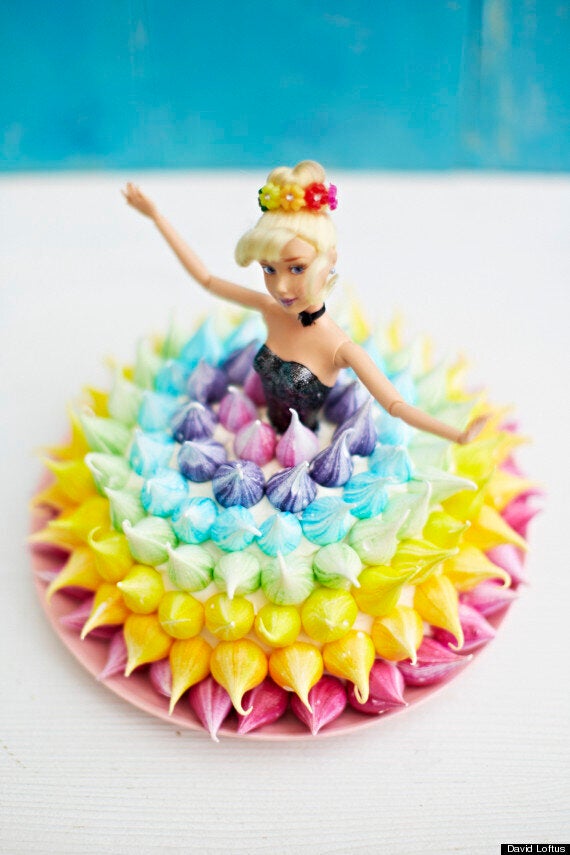 Every day is completely different. But typically, we wake up at around 7.30am, go to our unit and sort out our orders for that day, walk the dog and go for a swim, bake and ice cakes, work on our admin for a few hours and go to meetings, grab some dinner whenever possible, then bake all evening, bed at 11pm.
Are you giving back to the community or your loved ones in any way?
It's been great for us to finally be able to employ staff in the local area, and give back in this way. We are always helping out with family parties and providing sweet treats, and of course, giving them copies of our new cook book!
Dog walking, swimming, massages!
Any plans to start a shop?
We most definitely do, we're currently looking to open our very first Meringue Girls bakery!
The Meringue Girls Cookbook is out now, priced £15, published by Square Peg.