David Starkey has once again found himself at the centre of controversy after he called Princess Anne a horse-like following her suggestion that dropping our aversion to consuming horse meat could improve equine care.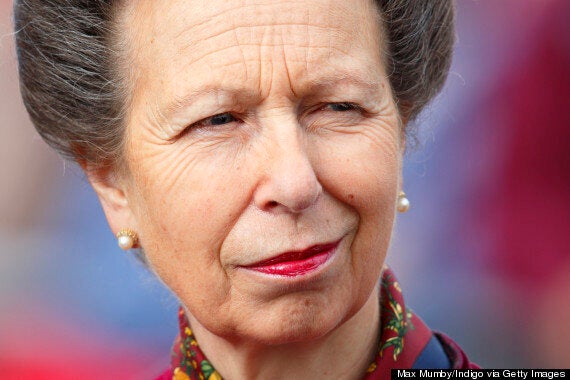 The slightly awkward-sounding laughter from the audience increased as he went on to compare her suggestions to Jonathan Swift's iconic satirical essay A Modest Proposal, in which the author proposes that the impoverished Irish might ease their economic troubles by selling their children as food for rich gentlemen and ladies.
"I never thought that Princess Anne who is much given to riding around on horses, looks rather like one generally… as a satirist," he said.
"I had never thought of her as reading Swift for example on what you with the problem of Ireland," said Starkey, referring to the satirical text.
"It is exactly the same point, as mad, as brilliant, as circular – presumably it comes from having that coronet so firmly thrust into your elaborately quaffed and lacquered hair," he acerbically added.
"Brilliant, it's a brilliant idea… perfect," he concluded.
His comments did not go unnoticed by listeners, with many taking to Twitter to voice their opinions on his comments:
Starkey's comments follow the prime minister emphatically agreeing that Britain should not become a horse-eating country.
Cameron - who is an enthusiastic rider of horses - said he was not a fan of eating them but did not say whether he may have done so in the past.
"I'm not keen on eating horse," he told reporters in Sri Lanka, where he is attending a Commonwealth summit.
"I know it's something that happens in other countries but I think we should stick to our non-horse eating habits."
Horse meat hit the headlines earlier this year when it emerged that frozen burgers supplied to several supermarkets including Tesco contained horse DNA.
Anne, a former British eventing champion, claimed that horse owners might take better care of their animals when they are alive if they believed they could later sell them for meat.
Her comments follow warnings by charities of a horse welfare crisis, with 7,000 horses currently at risk of abandonment and neglect.
Speaking at the annual conference of the World Horse Welfare charity in central London, the Princess, who is president of the organisation, said: "Our attitudes to the horse meat trade and the value of horse meat may have to change."
But animals welfare groups reacted furiously to the suggestions.
"What should we expect next from the Royals? The Queen suggesting that we eat corgis?" People for the Ethical Treatment of Animals asked the Huffington Post UK.
"If Princess Anne truly cares about the welfare of horses, we would like to suggest that she should campaign for an end to the cruel horse-racing industry, which forces horses to run at breakneck speed on hard tracks and, after they can no longer compete, often transports them to slaughterhouses in hideous conditions, where they are turned into cheap dog food.
"She does have a point about all animals being made of the same flesh, blood and bone. When it comes to suffering, there is no difference between a horse, a cow, a corgi or any other animal - we all have the same capacity to feel fear and pain and also share the same desire to live, have families and do what is natural for us."
Popular in the Community