Yet another cyclist has been killed in a collision with a lorry, the sixth cyclist in less than two weeks to be killed on London's roads.
Police were called to Camberwell Road in south east London around noon today after receiving reports of the collision.
Officers arrived to find a male cyclist, believed to be in his early 60s, with serious injuries. He was pronounced dead at the scene at 12.37pm.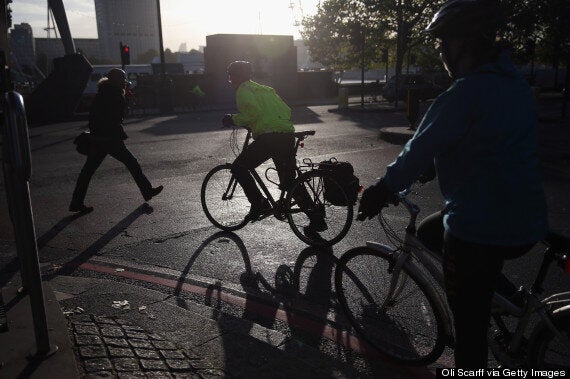 Cyclists negotiate rush hour traffic in central London near Waterloo Station (file photo)
The man driving the lorry stopped at the scene, but has not been arrested. Road closures were put in place while detectives investigated.
The incident follows a spate of highly-publicised deaths in recent weeks that have prompted calls for London mayor Boris Johnson to address road safety concerns.
The latest death means 14 cyclists have died on London's roads so far this year.
In 2012, there were 14 cyclists' deaths, while in 2011 a total of 16 cyclists were killed.