Lady Gaga and R. Kelly gave Miley Cyrus and Robin Thicke a run for their money during a provocative performance of their new single 'Do What U Want' on America's 'Saturday Night Live' this weekend.
It was the first time the pair have sung the duet together, and they certainly ensured it was memorable with their suggestive on-stage antics.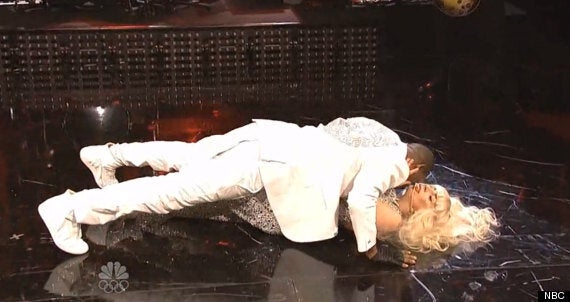 Lady Gaga and R. Kelly simulate sex on 'Saturday Night Live'
Halfway through their routine, the two ended up simulating sex, as R (short for Robert, FYI) did press ups on top of a horizontal Gaga.
At other points during the performance, Gaga bent over while R. Kelly spanked her bum, before she dropped to her knees and clutched his chest.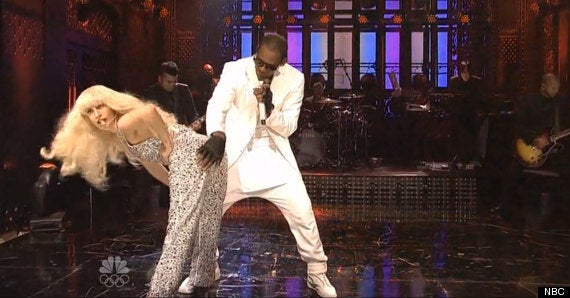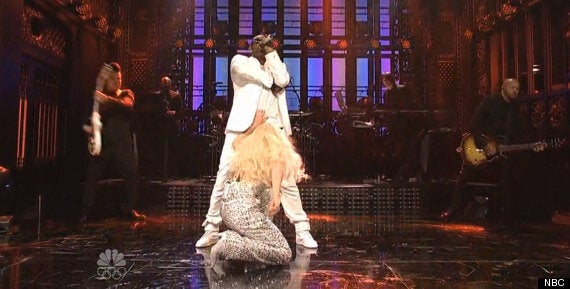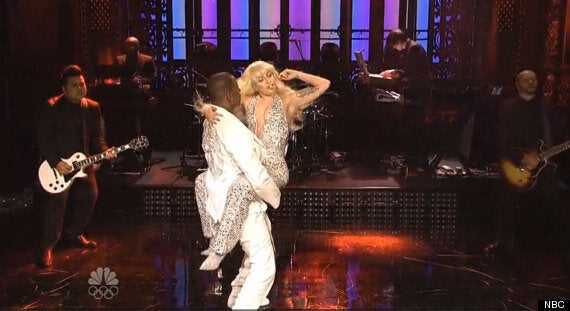 Gaga and R.Kelly shocked audiences with their antics
However, Gaga's stint on the late night comedy show proved popular, drawing a series high for the show in the ratings.
WATCH the full video below...
Elsewhere, she starred in a skit as an old version of herself in 2063, where no one remembers who she is, much to her frustration.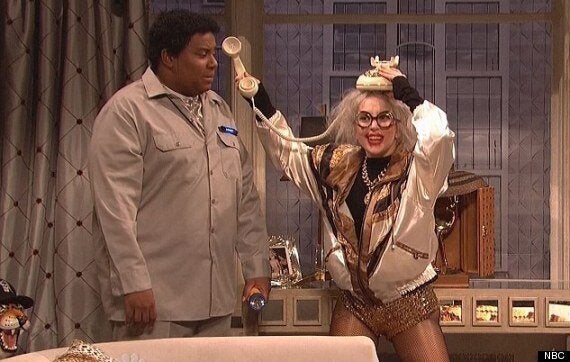 Lady Gaga sends herself up in a comedy skit
In another send-up Gaga also referenced her long-running feud with Madonna.
In a sketch pretending to sell an album called 'WHAAAT! Worst covers of all time,' Gaga was billed as performing Madonna's hit 'Express Yourself', addressing the accusations she ripped off the 1989 song.
The show also saw Gaga perform a jazz version of recent single 'Applause', and showcase 'Gypsy' from her new album, 'ARTPOP', which hit number one in the UK album charts on Sunday.