A child protection expert has said claims of a landmark victory against internet paedophiles are "laughable".
Google and Microsoft have announced they will block internet searches for child abuse images, in a move David Cameron hailed as "a real step forward".
The Daily Mail said it was a "stunning victory" for its campaign, which aims to 'block online porn'.
But Jim Gamble, former head of the Child Exploitation and Online Protection Centre, told the BBC's Today programme that the move would have little effect because people use the so-called 'dark web', not Google, to access child abuse images.
"Let's not over-emphasise this, let's not make it into something that it isn't," he said.
"It's a small step forward. For the Mail to put on their front page that they have achieved some morale victory, I think is laughable.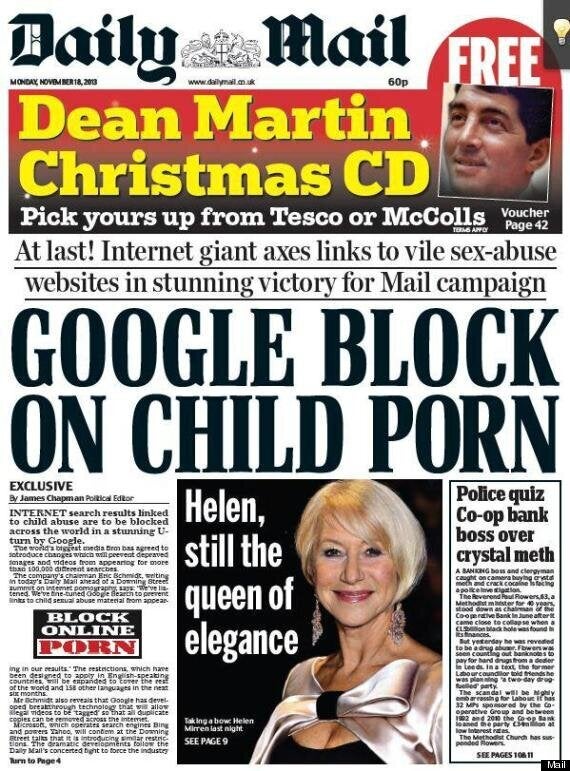 Google chairman Eric Schmidt said: 'We've listened'
"They can't even refer to the crime using the proper language. It's abhorrent to refer to 'child pornography' in this context."
He went on: "If the Mail and others want to pontificate and get on the high moral ground, they need to get it right."
Gamble called on the government to provide £1.5m to pay for 24 people to monitor the internet and recruit volunteers to help out.
The Mail's campaign has focused largely on children accessing adult porn material, not so-called 'child porn', which is illegal.
Likewise, Tory MP Claire Perry, who hailed the development as a "massive step forward" has campaigned for a filter to avoid children getting access to adult sex sites.
Perry told BBC Radio 4's Today programme: "We are driving people out of the public internet, which is a good thing. People can't find these images so they are privately going into the deep internet and that is where we need to be."
Peter Wanless, NSPCC chief executive officer, added: "We welcome the ongoing commitment from the Prime Minister and the internet industry on tackling the trade in child abuse images. Each image is a crime scene where unspeakable abuse was committed."