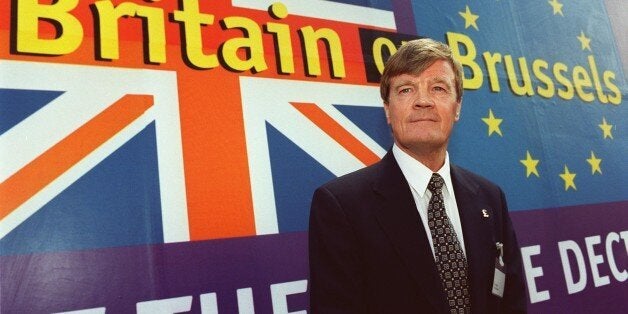 One of Britain's wealthiest men has announced plans to pour his cash into Ukip's election campaign, declaring: "It's my Waterloo."
Former Tory backer Paul Sykes said he would bankroll the rightwingers' Euro election campaign to try to get Britain of the the European Union.
His intervention is a blow for the Conservatives, and a shot in the arm for Nigel Farage and colleagues as they bid to become the UK's largest party in the European Parliament.
Sykes told The Telegraph: "That is what I am in it for. I am not going to sit here and do nothing. It's my final thing this, it's my Waterloo."
In his last significant foray into the political arena he donated a reported £1.5 million to Ukip's 2004 European election campaign.
His backing helped secure a stunning result for the party which quadrupled its number of seats from three to 12.
Sykes, who has previously been estimated to be worth £650 million, has given no indication of how much he is prepared to donate this time other than to say he will do "whatever it takes" to ensure it is the largest UK party in the European parliament.
"I believe we have one last chance to stop the gradual erosion of our national independence. And that chance comes with the European elections," he said in a statement.
"If, as I hope and believe, Ukip score a stunning national victory, then the leaders of the other main parties will have no choice but to abandon their slavish support for the EU.
"Nigel Farage and Ukip are the last best hope for Britain. I am prepared to do whatever it takes to propel them to victory next year."
Ukip leader Nigel Farage said the backing of Mr Sykes would help his party cause an "intended earthquake" in British politics.
"Paul Sykes has a long record of defending British democracy, "he said.