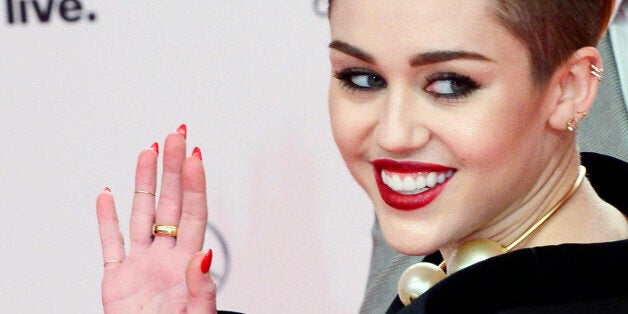 Pictures of women wearing little clothing, waxed like porn stars, and leering at their public through glossy, red lips, can make it hard for many to know where to look, let alone what to think about how we should view the female body in modern times.
While libertarian feminists automatically loved Cyrus's display of sexual autonomy, others -- most famously Sinead O'Connor -- shook their heads at the popstrel's breathlessly naive understanding of what it means to be a liberated woman.
Luckily, this time around, Lily Allen jumped in to mock the male-dominated, retrogressive pop industry and restore some balance to a cat fight that threatened to undermine the pop-ulist sisterhood.
We thought that as the dust has now settled, it was time to take a moment to reflect on some images of women that are undeniably positive, and something we can all be proud of.
Let us know whether these images inspire you in the comments below...