An eagle-eyed resident has discovered a block of flats in Wiltshire which bears, some would say, more than a passing resemblance to a swastika from above.
Tony Bolwell was using Google maps when he found noticed the unique shape of the council housing building in Devizes.
He exclusively told The Sun: "I was looking at some aerial pictures and I was gobsmacked by it."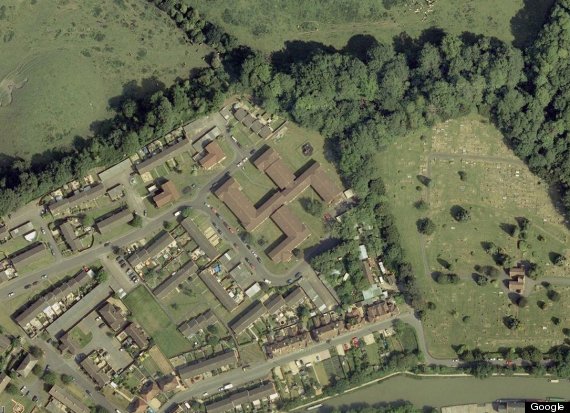 The council building as seen from above
A council spokesman told the newspaper it did not know the architect of the building, thought to have been built in the 1950s or 60s, and had no further comment to make on the matter.
The swastika can represent eternity in East Asian culture and Buddhism, but was formally adopted by the Nazi party in the 1920, the BBC reveals.
"Secret" swastikas have a habit of periodically popping up - in 2007 Google Earth sleuths found that San Diego's Coronado Naval Amphibious Base resembled the Nazi party symbol from above.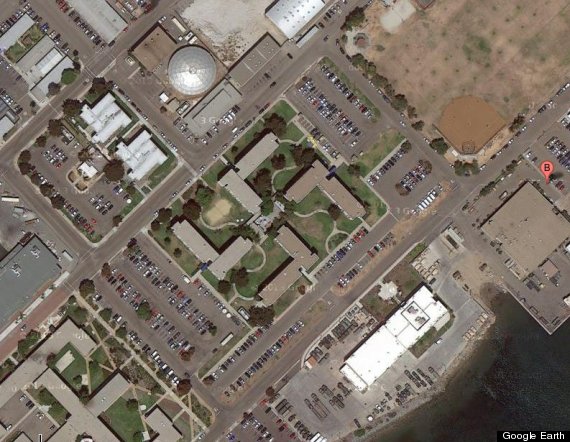 San Diego's Coronado Naval Amphibious Base was found to resemble a swastika from above in 2007
A spokesman revealed the Navy planned to spend a further $600,000 on further works to mask the shape, adding: "We don't want to be associated with something as symbolic and hateful as a swastika."
In 1992 a cluster of larch trees was found to have been growing, unnoticed for more than 60 years, in the formation of a swastika in a forest in the German state of Brandenburg.
The symbol was visible only from the air and stood out from the surrounding pines thanks to the autumnal colours of the larch.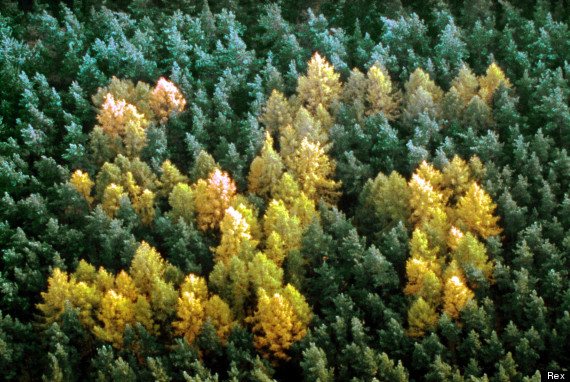 The swastika forest in the German state of Brandenburg was felled in 2000, though its origins are unclear
And in February 2012 complaints were made after civic flowerbeds were planted in Weston-super-Mare, Somerset, apparently in the shape of swastikas.
North Somerset Council said the symbol was created by accident after certain flowers were removed, leaving an outline of the Nazi symbol.
The plants were hastily removed.