 Police have vowed to track down the killers of a man who was assaulted, tied up and thrown down a well.
Detectives believe the body, which was discovered by workmen at an address in Audley Drive, Warlingham, Surrey, on Friday, had been in the well for about two years.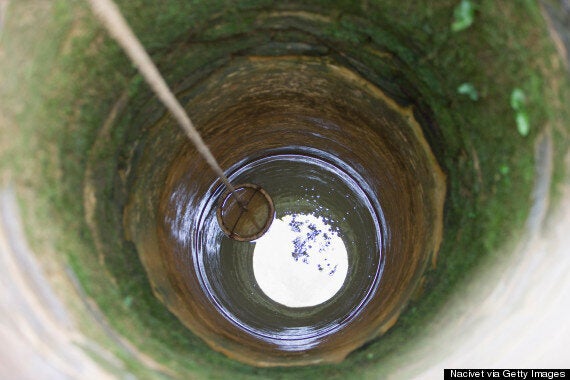 Police are investigating the discovery of body in a south London well
A post-mortem examination on Sunday did not discover a cause of death, but did reveal that the body, confirmed as that of a white man, had injuries consistent with an assault before it was bound up and placed in the well by an unknown person, Scotland Yard said.
The incident is being treated as murder.
Detective Chief Inspector Cliff Lyons said officers were reviewing missing person reports to try to establish the man's identity.
He said: "Given the complex nature of this investigation, it is likely that forensic work at the property will continue for a further month as we attempt to secure all available evidence."
He added: "While our work continues to establish the facts of how this male came to sustain his injuries and his body end up in the well, our focus is also on finding out his identity.
"This is someone's son and my team owe it to him and his family to find out the truth and bring those who committed this atrocious act to justice." The investigation has so far seen the well where the body was found partly demolished and water taken away for forensic examination.
Seven men aged between 21 and 27 who were arrested on suspicion of murder have been bailed to a date in late December, pending further investigation.
Anyone with information was urged to call police on 020 8721 4961 or Crimestoppers anonymously on 0800 555111.