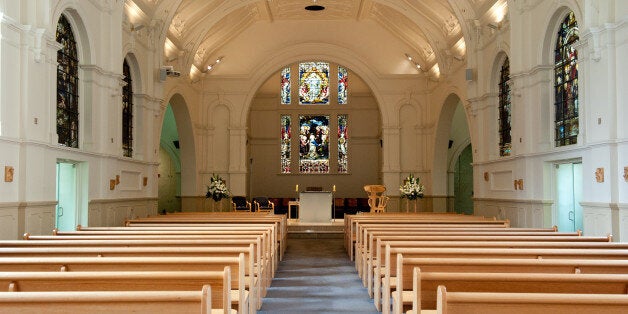 Christianity could soon disappear into obscurity the former Archbishop of Canterbury Lord Carey has warned.
Unless churches make a dramatic breakthrough in attracting young people back to the faith, the The Church of England is just "one generation away from extinction," he said.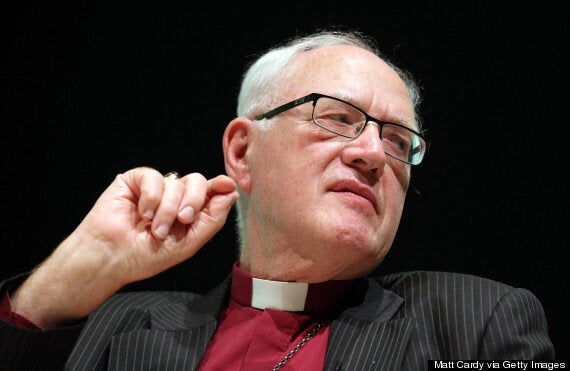 Lord Carey told a conference in Shropshire that more must done to attract young people
His comments at a Christian conference came as a stark report laid before the Church of England's General Synod warned that its position as a "national institution" will be in doubt if congregation numbers drop much further.
Lord Carey's stark message was echoed by the Archbishop of York, who told the General Synod that compared to the need to attract new worshippers, "everything else is like re-arranging furniture when the house is on fire."
The Archbishop of York, Dr John Sentamu,told members of the Synod they must "evangelise or fossilise."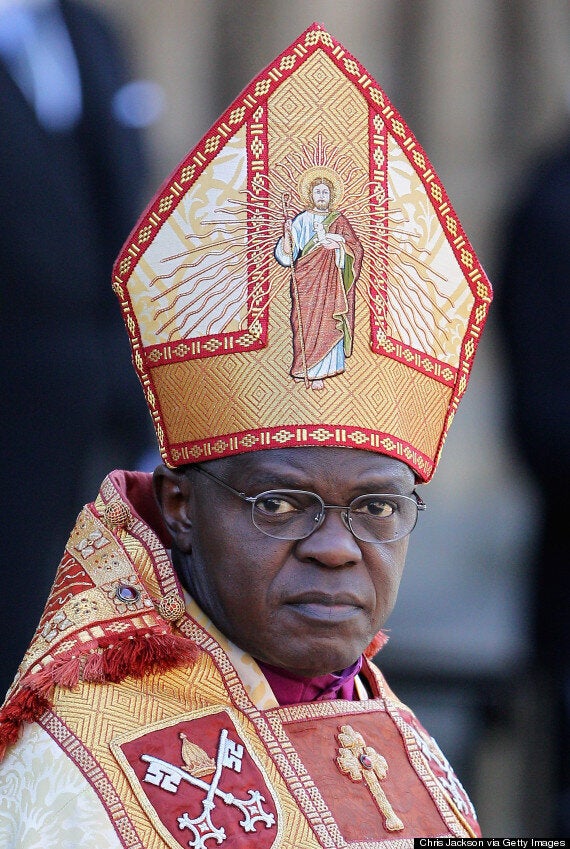 Lord Carey's message was echoed by the Archbishop of York
Lord Carey, who stepped down from Lambeth Palace in 2002, said British churches are now gripped by a "feeling of defeat", while congregations are disillusioned by "heaviness" and the public treats the religion with "rolled eyes and a yawn of boredom".
"One of the most worrying, most urgent groups we need to invest in is young people," he said.
He said: "We ought to be ashamed of ourselves. We are one generation away from extinction - if we do not invest in young people there is going to be no one in the future."
"As I look at the church today the most urgent and worrying gap is in young people's work," he said. "So many churches have no ministry to young people and that means they have no interest in the future.
"We have to give cogent reasons to young people why the Christian faith is relevant to them. For most of us, our hearts were touched when we were young and that precious touch we should not hold from our young people."
The former Archbishop said while the church is doing much important work, it faces an existential challenge.
"In many parts of Britain churches are struggling, some priests are diffident and lack confidence; a feeling of defeat is around.
"The burden seems heavy and joy in ministry has been replaced by a feeling of heaviness."
His comments came as a report was laid before the Church England's General Synod warning that plunging congregations now threaten its ability to "sustain a nationwide presence".
Typical Sunday congregations have almost halved since 1970 to just 807,000 in the most recent figures.
"It is still the case that people are essentially looking for spiritual fulfilment.
"There are parts of the world today where to be a Christian is to put your life in danger. From continent to continent, Christians are facing discrimination, ostracism, torture, even murder, simply for the faith they follow," she said.
"Christian populations are plummeting and the religion is being driven out of some of its historic heartlands. There is even talk of Christianity becoming extinct in places where it has existed for generations - where the faith was born."
Baroness Warsi argued for a "spirit of unity" to "stir the world" against the persecution of religious minorities.
"From Apartheid to gay rights, intolerance and inequality have only been defeated when the mainstream has got behind the cause," she said.
Related