Google Maps has been forced to replace an image after a distraught father complained it showed the body of his son, who was murdered in 2009.
Jose Barrera pleaded with Google to remove the satellite image after being left horrified to discover it clearly showed his son after he had been shot to death.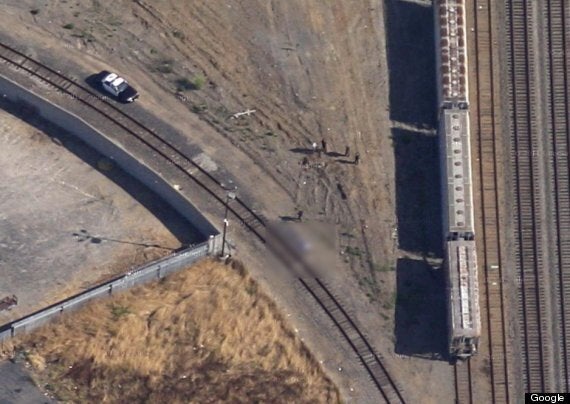 He said the picture depicted the battered body of his son Kevin, who was beside train tracks in Richmond, California four years ago. The boy's killer has not been found.
"What's the point to show those pictures to the people, you know -- pictures of my dead son?" he said. "This is really painful to the whole family."
Brian McClendon, vice president of Google Maps, said "out hearts go out to the family of this young boy,"CNN reported.
"Google has never accelerated the replacement of updated satellite imagery from our maps before, but given the circumstances we wanted to make an exception in this case."
Mr Barrera only learned of the shocking image, earlier this week.
His son, who was known to police, had spent the evening of August 14 with his family but left alone on foot after getting some phone calls.
His death was the 33rd homicide victim in Richmond in 2009. By the end of the year, 47 people had been killed there, placing it as the second deadliest city after New Orleans, the Daily Mail reported.