The first snows of the year have swept the UK - not that these cows seemed to mind.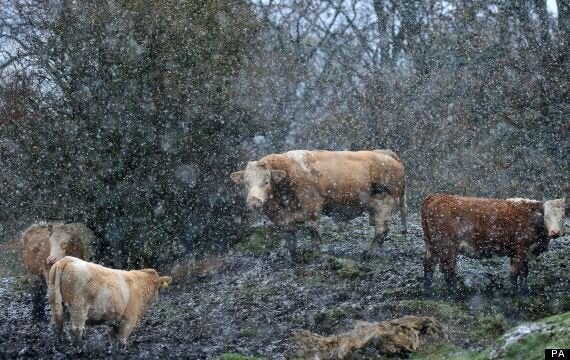 Although this one looks a little upset.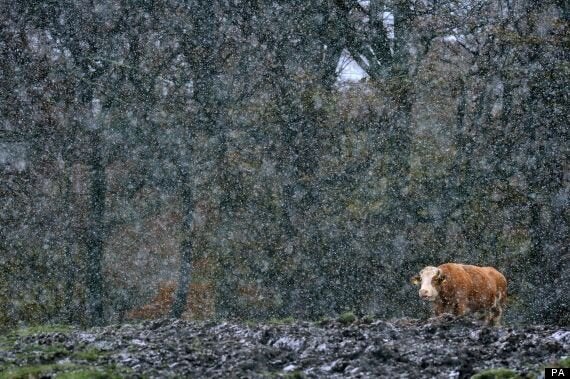 The entire country should brace itself for cold, windy conditions, a meteorologist has warned.
Forecaster Ben Windsor of Meteogroup, the Press Association's weather division, said parts of Scotland had already been hit with about two inches of snow.
The weather system that brought on the early snowfall will move south overnight, he said.
"It will get quite cold in London," Mr Windsor said. "There's a chance of a bit of sleet, but probably not snow."
Mr Windsor said the South East's clear skies tonight would make it particularly susceptible to cold weather. It is expected to reach minus 4C (24.8F).
Manchester will be the coldest city later in the week, when the mercury is tipped to fall to minus 2C (28.4F) on Friday and minus 3C (26.6F) on Saturday.
Mr Windsor said the entire country would experience windy conditions into tonight and tomorrow, particularly western Scotland and Cornwall.
Cold conditions would continue in Scotland, but the worst of it will be in the northern areas and mountains, meaning people are unlikely to be affected, he said.