Students have described their "disgust" at fellow York University undergraduates who "blacked up" as the Jamaican bobsleigh team, featured in the film Cool Runnings, for a fancy dress party.
The four students dressed up in morphsuits and black face paint for a Halloween party, complete with a bobsleigh made out of cardboard boxes, while one male donned a dreadlock wig.
The stunt comes after law students at Edinburgh University were chided for "blacking up" as Somalian pirates, while one University of London student sparked outrage for winning first prize in a fancy dress competition for his blackface costume.
Some of the York students involved in the most recent controversy also caused £2,000 worth of damage in a drunken rampage at their university.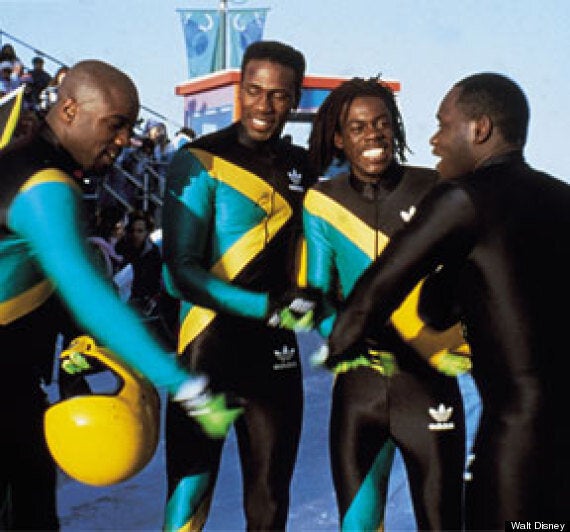 The York students dressed up as the Jamaican bobsleigh team, as depicted in the Cool Runnings film
Another student was ordered by police to leave York's city walls after being caught urinating on the street.


"This is unbelievably disgusting," politics student Caitlin told the student paper. "But maybe the wider issue is that clearly, some people who go to public schools like Eton, are out of touch, and either utterly ignorant or knowingly offensive."
Kallum Taylor, YUSU President, commented: "I can't see how any one studying here at the University of York would think this ridiculous behaviour is anywhere near appropriate in any context.
"Once this is all said and done with I just hope, for their sake, that those involved take a serious lesson from this so that it doesn't affect their futures."
The University added: "This was a regrettable series of incidents which fell below the levels of behaviour and respect for others that we encourage in our students. The matter is still under investigation and we reserve the right to take disciplinary action if University regulations have been broken. We are seeking to recover the cost of repairs to damage to student accommodation, replacement of broken furniture and extra cleaning."