Uh-oh, Elle Magazine have really put their peep-toe stiletto in it.
The fashion giant have been forced to apologise after forecasting 'North Korea Chic' as one of its 'top fashion trends' for A/W 2013.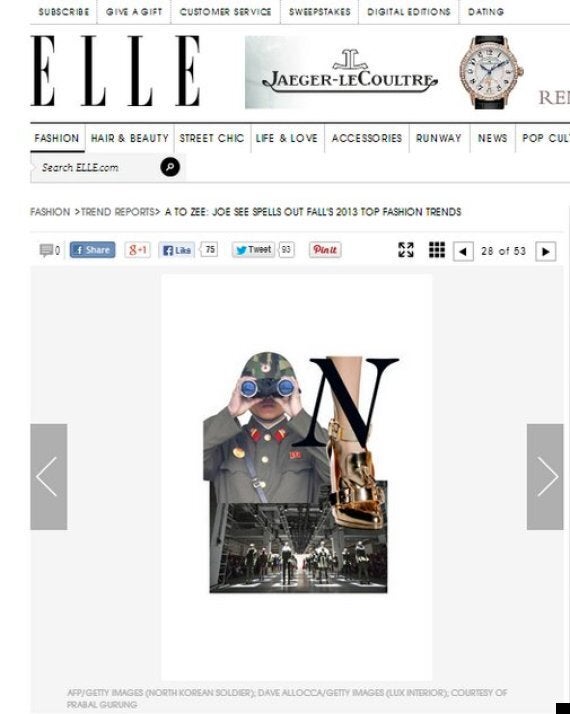 "Some iteration of the military trend stomps the runways every few seasons," the article stated, before being replaced by a stripey jumper epitomising the 'naval' trend. "This time, it's edgier, even dangerous, with sharp buckles and clasps and take-no-prisoners tailoring."
As Max Fisher points out the ill-informed out nature of the piece: "As an example of North Korea Chic, Elle points to a pair of designer camouflage pants that sell for $425. (The average North Korean is thought to make about $4 per day.)"
Elle readers are also unhappy with the feature: "I'm all for the military trend; however, I was shocked that a country known for unspeakable human rights violations would be so lightly referenced," says Caitlin Loder, via e-mail.