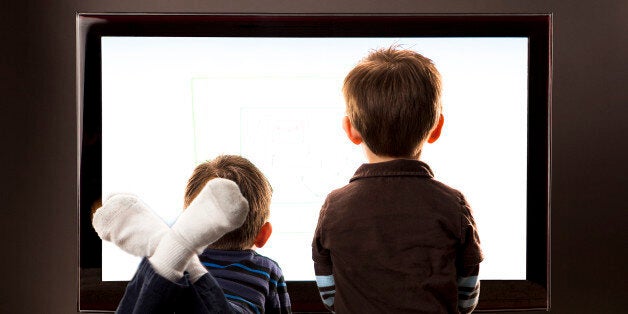 Kids as young as four are being exposed to gambling adverts on TV more than 200 times a year, as official figures show that the amount of gambling ads has soared by 1,444% over the last eight years.
According to a shocking report by broadcasting regulator Ofcom, there has been a 15-fold increase in the number of gambling adverts on television over the last eight years, from 90,000 in 2005 to 1.39 million in 2012. The amount of television advertising represented by gambling has more than doubled from 1.7% to 4% over the period.
The report revealed how young children from the ages of 4 to 15 were exposed to TV gambling adverts 473 times in 2012, or 1.8 billion "commercial impacts".
The findings show the spread of gambling adverts on TV after the last Labour government decided in 2007 to allow such adverts to be broadcast before the 9pm watershed. Before this time, only football pools, bingo halls and the National Lottery could advertise.
Ofcom said the watchdog had carried out this research "to help inform it about how television gambling advertising has changed since the market was liberalised by Parliament in 2007. This supports Ofcom's role in monitoring and understanding the markets it regulates."
A spokesman for GamCare, a gambling charity offering support to vulnerable gamblers, said the "massive increase" of TV gambling ads over the years has been "pretty obvious".
The spokesman added: "Our concerns are that there's been a massive increase in wider exposure to gambling as a leisure activity. We of course don't judge that reality, but we do have concerns that it's exposing people who may not have otherwise sought out gambling as a leisure activity."
Lib Dem MP Tessa Munt said the law needed to change to stop the "insidious" rise of gambling adverts, adding: "The real problem with these adverts is they make gambling seem normal."
Popular in the Community