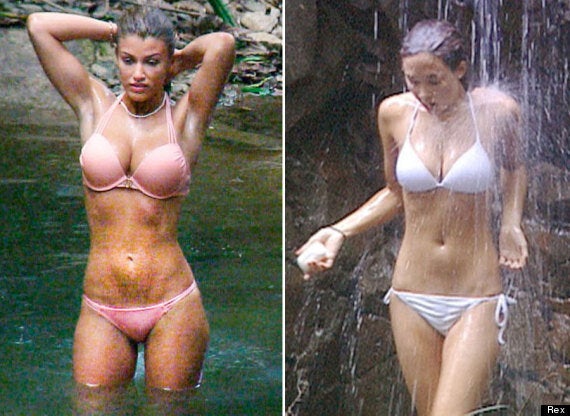 Amy Willerton channels Myleene Klass
Channeling Myleene Klass - who caused a stir in her white two piece when she showered on the show in 2006 - Amy got all of a lather as she took a dip in the creek near the show's camp.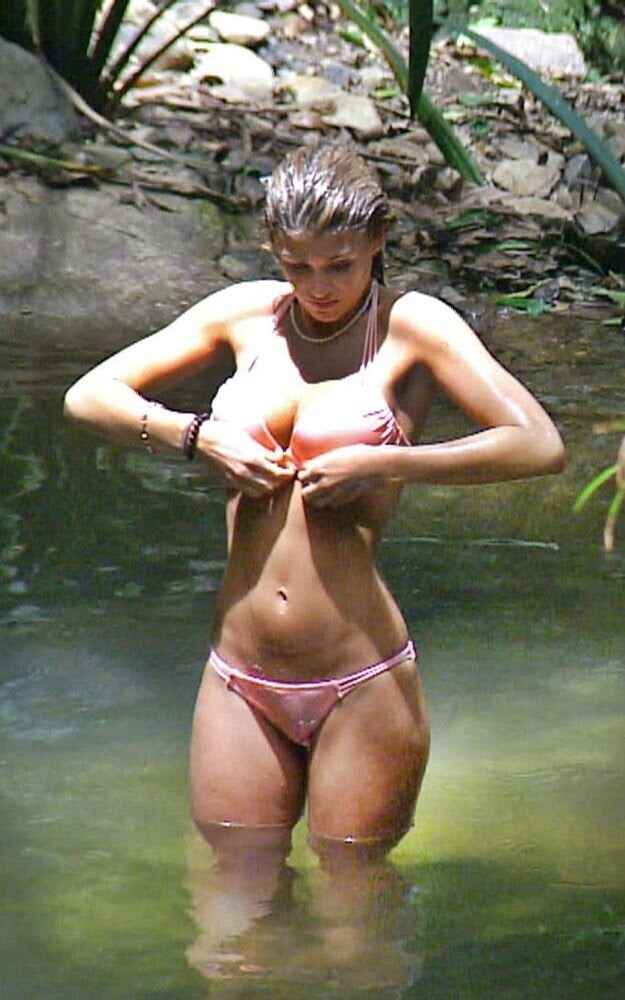 Amy Willerton takes a jungle dip
Things heated up even more in another pool session, as Amy bathed with love interest Joey Essex.
The pair continued to flirt outrageously as the Bristol-born model helped the 'TOWIE' star shampoo his hair.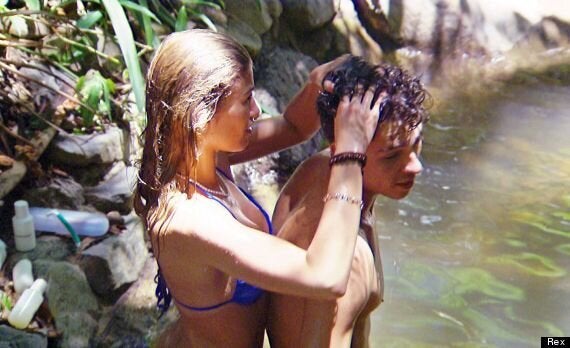 Amy washes Joey's hair in the pool
"I'm trying to wash my nether regions," Amy said.
"We've got to do it together," she continued, talking about washing their hair.
"Together? You're going to wash yourself as well?" Joey cheekily replied.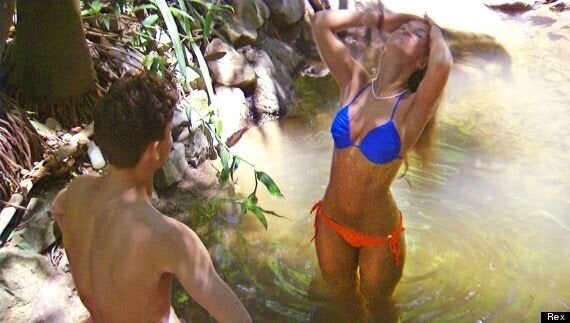 Joey can't keep his eyes off Amy
He'd admitted previously that Amy was the only girl in camp he could flirt with, offending Rebecca Adlington in the process.
The Olympic swimmer took offence after he inferred Amy was the only "fit" star on the show.
Defending his comments, Joey told Rebecca: "I didn't say that. I said Amy's the only one in this camp who if I wanted to, I could flirt with."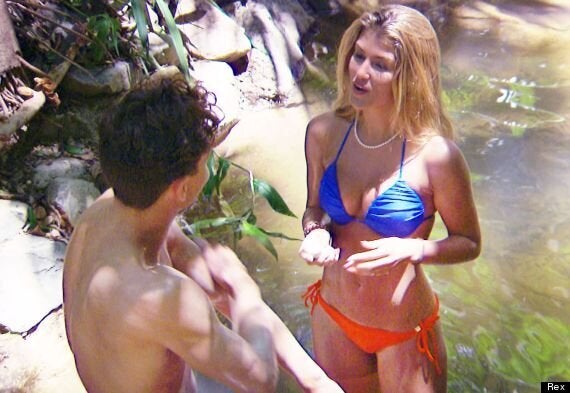 Joey admitted he can only flirt with Amy
She tweeted: "Am going to ignore all the mags & papers , and not let them ruin my week.. Love it when they say 'source'."
An ITV spokesperson has also denied the reports.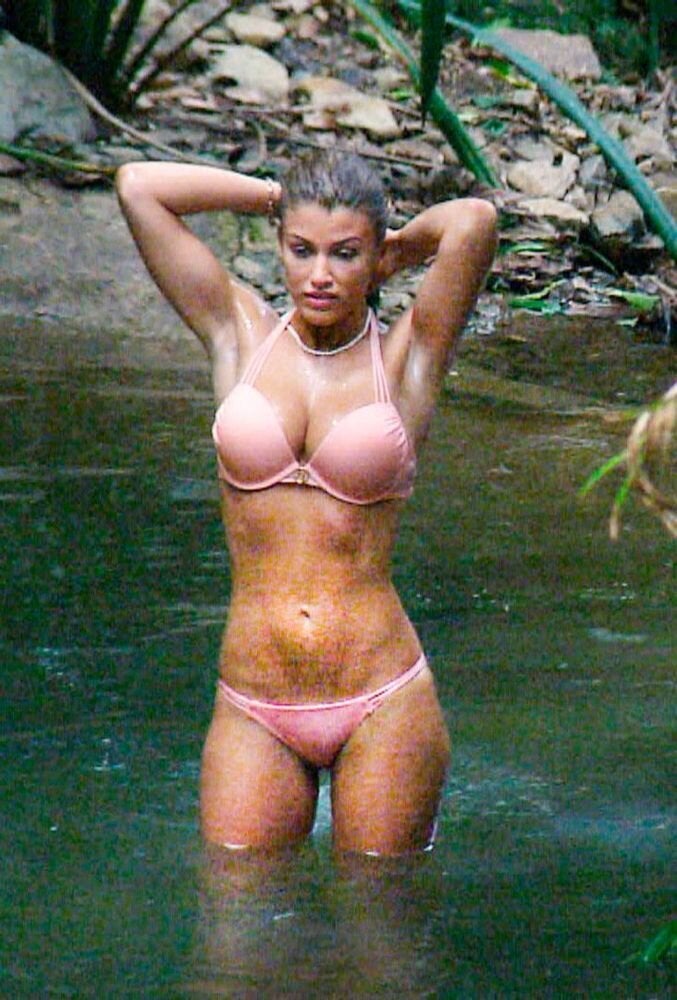 Amy Willerton