A documentary starring the perpetrators of a genocide took the top award at a ceremony in New York, because of its "brave brilliance... deep insight into our nature offered by the banality of evil" and its "contribution to all humanity"
'The Act Of Killing' sees an unrepentant death squad leader and his friends dramatise their role in the Indonesian anti-communist genocide of the late 1960's, which claimed more than a million lives.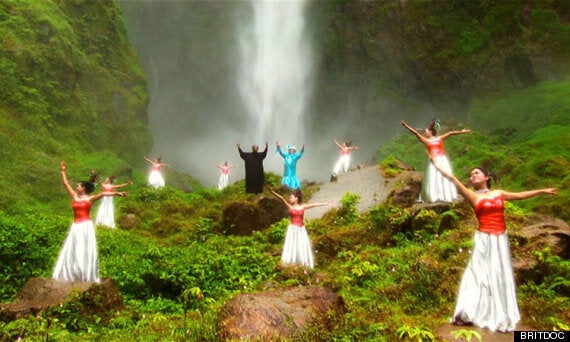 Some found beauty in the violence, but also boasting and banality
'The Act of Killing' is a staggering and unique work of art that stands above time and place and will enrich and empower everyone who has the privilege to see it for many years to come. Its brave brilliance has already led to tremendous impact, almost single handedly opening the painful dialogue on Indonesia's genocide, which claimed over one million lives. As a film, it has the potential to change the genre, and as art, it resurrects the deep insight into our nature offered by the "banality of evil". In doing so, its impact moves well beyond Indonesia, providing a contribution to all humanity.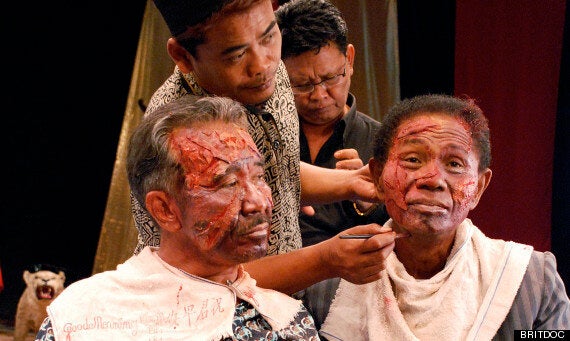 'The Act of Killing' invited perpetrators to reenact their atrocious acts
Fellow nominee 'The Invisible War', a groundbreaking investigative documentary about the epidemic of rape within the US military, received a special commendation from the judges.
The film's accompanying campaign succeeded in opening a dialogue between victims and officials, resulting in more than 20 pieces of new legislation being introduced to address the issue.
'The Invisible War' has shown just how powerful the documentary form can be, and what stunning progress can be made when brave individuals allow filmmakers to document their personal stories, engaging and motivating audiences and provoking legislators into direct action.'
The PUMA Impact Award is presented each year, marking those films deemed to have made the most significant social impact.
To find out more about the PUMA Impact Award, and how you can enter your film in next year's competition, click here.
Popular in the Community