For millennia tortoises have got away with being basically the only pet that can't be anthropomorphised with clothes.
Thanks to Katie Bradley, you can now dress up your plodding reptiles as reindeer, sharks, bunny rabbits and cheeseburgers.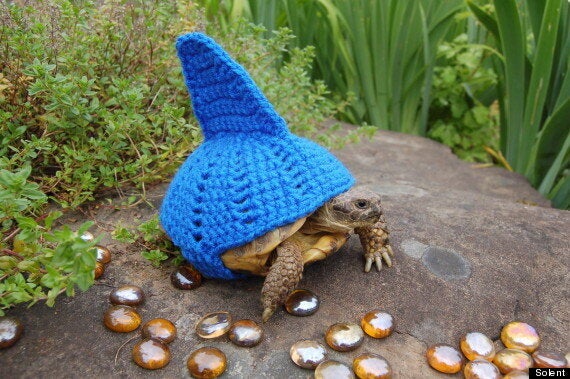 Fearsome: A tortoise sports a knitted shark fin
A keen crochet fan, Bradley's nimble fingers have created an eye-watering 800 of the woolly shell suits.
And the mother-of-two now runs an online shop where ardent tortoise fans can commission their very own cosies.
The 32-year-old said: "They do have a practical application in that they help a tortoise to be more easily visible during a short stroll on the lawn.
"The tortoises don't seem to mind having them on, they just go about whatever they were doing."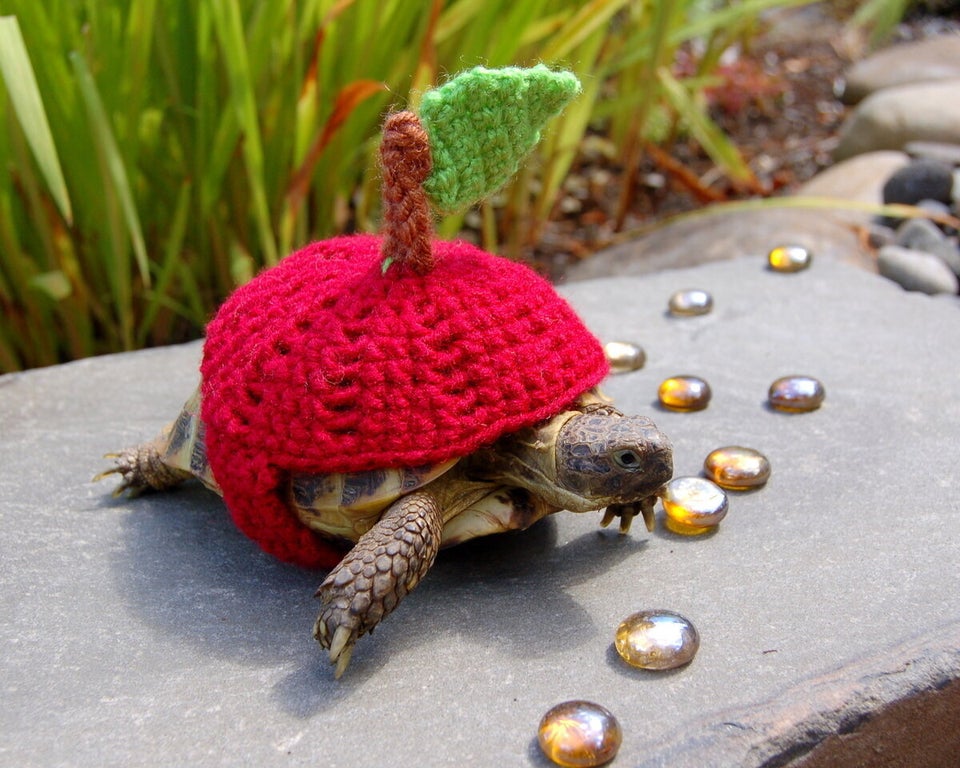 Tortoise cosies