Paul Flowers has been arrested in connection with a drugs supply investigation, police said today.
West Yorkshire Police said officers arrested the 63-year-old in the Merseyside area last night and detectives are questioning him at a police station in West Yorkshire.
According to the paper, the footage came just days after he was grilled by MPs over the bank's disastrous performance.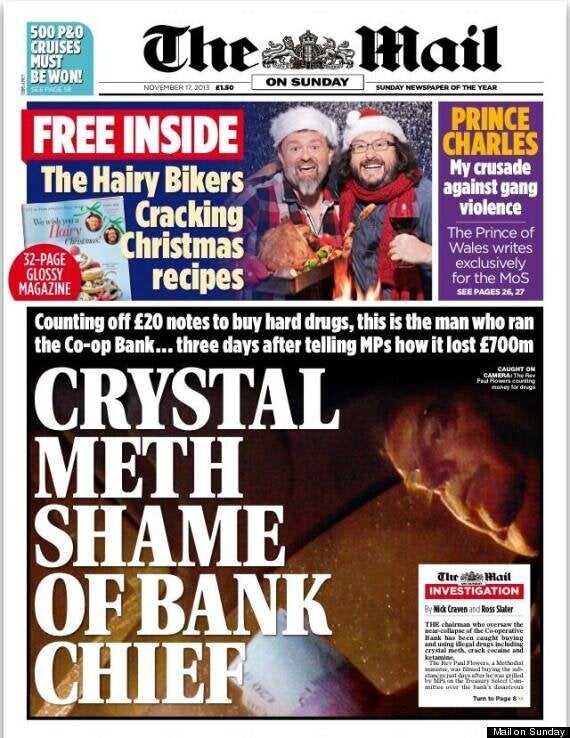 How the Mail on Sunday broke the story
He has also been engulfed in allegations of illegal drug use, gay sex, questions over his expenses claims at a drug charity and drink-driving.
It also emerged he had resigned as a Labour councillor after adult material was discovered on his computer.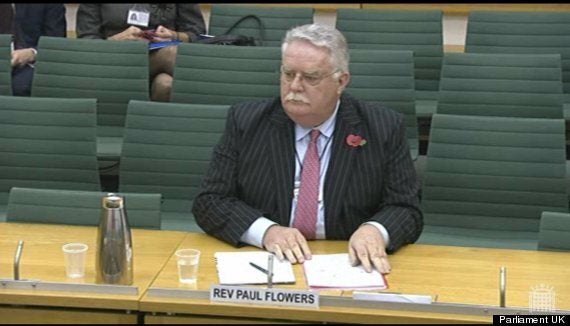 Flowers giving evidence to MPs
Co-op bank is seeking to recover contractual payments made to Mr Flowers, and he has been told to hand back £31,000.
"When Paul Flowers relinquished his responsibilities in June, it was agreed, as per his contractual obligations, that his fees for the rest of his period of office would be paid," the bank said in a statement.
"Following recent revelations, the board stopped all payments with immediate effect and no further payments will be made."
An "internal fact-finding review" - looking at emails and other evidence - is being carried out by the bank.
The assistant secretary of the Methodist Conference, the Rev Gareth Powell, acknowledged the risk that allegations against Mr Flowers would "tarnish" the church's reputation.
Mr Powell told the BBC: "I think inevitably some of the speculation has raised questions, as it always does for the church, about the trustworthiness of ministers.
"Inevitably, it's regrettable when the allegations made against one minister then tarnishes the extremely good and honourable work undertaken by all of our ministers.
"Certainly the actions that are now under public scrutiny inevitably raise a question about the role of the church."