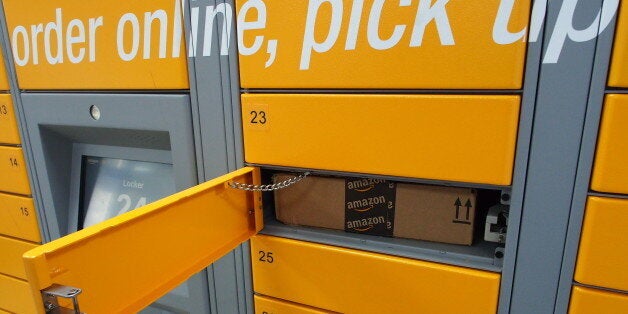 Amazon parcels could soon be collected from your local London Underground station, as the online retail giant is in reported talks with Transport for London about converting their ticket offices into delivery "drop-off" points.
The news comes as London Mayor Boris Johnson announced the closure yesterday that all 240 ticket offices would be closed by 2015, with the loss of 750 jobs, with ticket sales handled by automated machines.
Amazon's interest, reported by the Financial Times, follows a newly announced deal by supermarket giant Asda to launch similar "click and collect" services in six Underground station car parks.
The London Underground changes unveiled by Mayor Johnson would be set to save £50 million a year, along with plans to have several lines running 24 hours a day by 2015.
Johnson said: "Now it is the time to take the Tube to the next level and so for the first time in London's history, we will provide and regular 24-hour 'Night Tube' service at weekends.
"This will not just boost jobs and our vibrant night-time economy, but will further cement London's reputation as the best big city on the planet in which to live, work, visit and invest."
A series of other initiatives were also announced, including contactless bank card payment technology from next year, extended Wi-Fi coverage at underground stations, improved ticket machines, and staff based in ticket halls and on platforms rather than in ticket offices.
Popular in the Community