Nor are you likely to see her doing a Britney and writhing with a python or donning a meat dress a la Gaga.
So we've go the next best thing - a series of drawings of Kate re-imagined as the pop stars of the moment.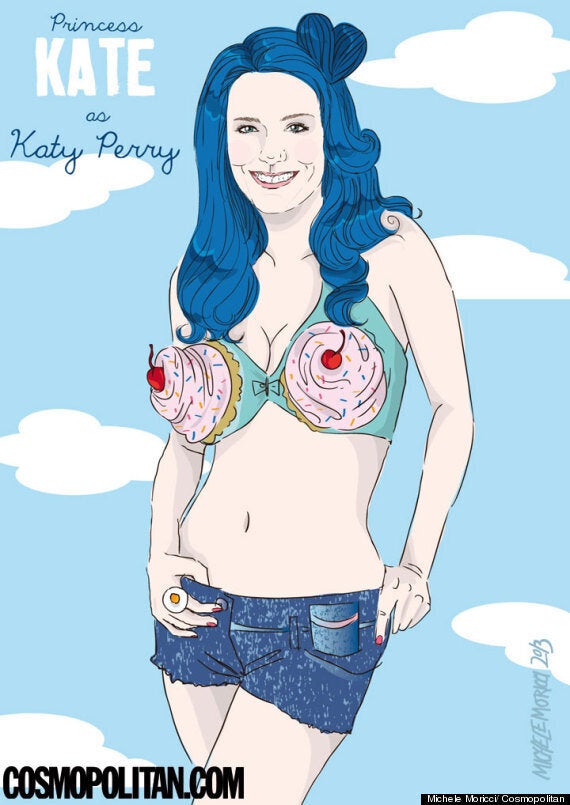 Looks familiar... the Duchess of Cambridge re-imagined as Katy Perry
Moricci told HuffPost UK: "I love Kate, she's the perfect sweetheart, a princess and a modern day woman. I just put some pepper in her style, didn't I?
"I hope people can find the fun side of these illustrations, because that's how they meant to be. I hope Kate appreciates them too - these are the pop stars that embody our time - just like princess Kate does."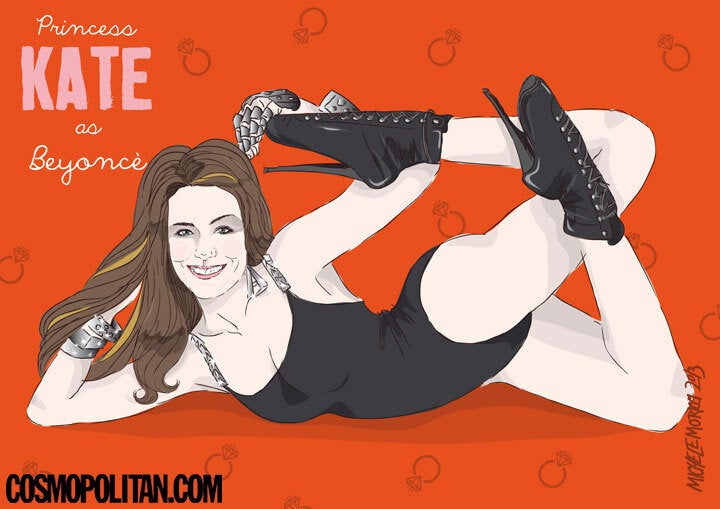 Kate Middleton does pop