A homeless blind puppy and his brother have found new homes, after a photo of them falling asleep in each others' arms went viral.
Eight-month-old strays Jeffrey and Jermaine were being looked after Operation Ava shelter in Philadelphia after they were found starving and roaming the city's streets.
Jeffrey is blind so brother Jermaine had learned to be his 'seeing eye' dog - guiding him and helping him feed.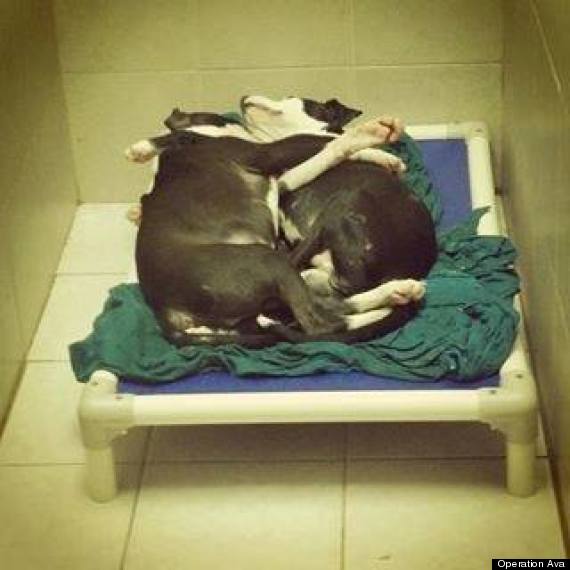 Ahhh
After a picture of the two lab-bulldog sleeping in a tear-jerking embrace went viral the shelter was inundated with requests to take them in.
The shelter decided to give the pair to Veronica McKee and her husband, Jonathan Hochman, both 44, of Springfield, Delaware County, reports Philly.Com
The dogs have been re-homed together and have even become TV stars...