They were once 'TOWIE's cutest couple and it seems even now Sam Faiers has split from 'I'm A Celebrity' star Joey Essex she can't stop worrying about him and his OCD habits.
The reality star has told The Sun she fears for her ditzy ex in the jungle, claiming "when the food goes down I have a feeling he may crumble and I'm concerned for him".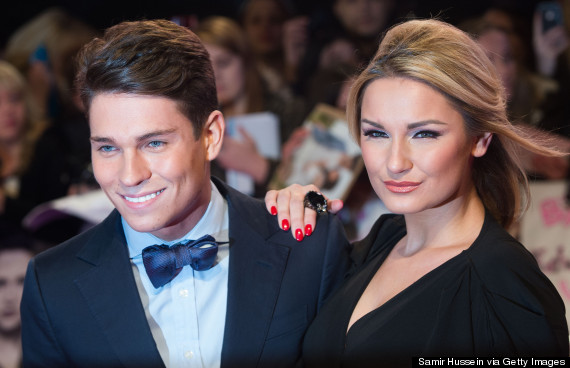 Joey Essex and Sam Faiers
Spilling the beans on his peculiar ways, she said: "Joey can act like he has OCD. Everything has to be done in a Joey way. His clothes are all folded the same and he doesn't do his shoelaces up normally. He does them in his own weird way with a different knot.
"He is also a self-proclaimed hypochondriac. He'd get a little cut and want to go to the doctors.
"He'd rush to the internet to self-diagnose about the slightest thing."
But while Sam is at home worrying about Joey, viewers have seen him enjoying himself with Miss Universe Great Britain Amy Willerton.
The pair have been taking jungle showers together and sharing massages after striking up a bond.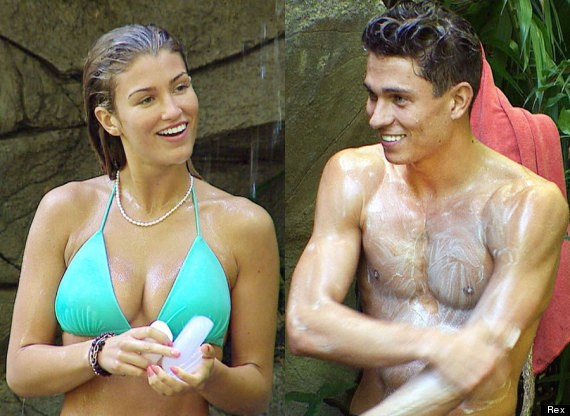 Amy Willerton and Joey Essex
Sam was rumoured to be entering the jungle to stir up trouble between him and Amy, but she has since denied the reports.
However, fellow 'TOWIE' star James 'Arg' Argent has given his blessing to Joey and Amy if they do finally get together.
He told Daybreak: "She's lovely… I am a bit jealous yeah. If it doesn't work out with them two hopefully he'll introduce me to her after... She's naturally pretty, she's well spoken, a bright girl."
LIKE US ON FACEBOOK | FOLLOW US ON TWITTER
MORE 'I'M A CELEBRITY'