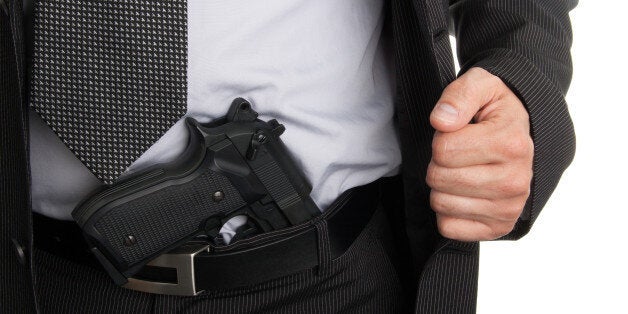 Royal Bank of Scotland and Lloyds caused the 'financial downfall' of thousands of small businesses through "unscrupulous" business practices, according to an explosive report out on Monday.
RBS has been described as acting like a "hit squad" by "killing off" profitable businesses, with the worst cases seeing the bank withdraw lines of credit from healthy firms by charging huge fees so it could seize their assets, usually property, at discount prices.
The report, written by entrepreneur Lawrence Tomlinson, who was asked by business secretary Vince Cable to examine small business lending as the government's "entrepreneur-in-residence", concluded: "some of the banks, RBS and Lloyds in particular, are harming their customers through their decisions and causing their financial downfall". Cable has already confirmed he has passed the report to City watchdogs.
Tomlinson's allegations focus on the banks' "very concerning patterns of behaviour" with the use of their business support programmes, like RBS' Global Restructuring Group division (GRG), which are meant to help businesses struggling to pay off their loans.
Speaking to the Huffington Post UK, Tomlinson said: "They're just taking the business and putting it into or a business support unit, where the business just goes downhill, meanwhile the banks pile on fines, increased rates and monitoring charges and a large accountancy firm to manage it all."
"Businesses are being killed off by banks and the reason is because they are easy meat. Meanwhile, they have been using these programmes to systematically and institutionally go around destroying businesses by extracting maximum value for the bank, and it's on an industrial scale"
"Nothing has changed since 2006, Lloyds is actually bigger, RBS is the same size and the same people are in the same jobs, they've had to make some sacrificial lambs, no one has gone to prison, no one has really lost their pension."
"They're using businesses as a way to meet their income targets rather than helping businesses grow. They'll see you as a sack of cash and see how many times they can stab you to get that cash out."
A spokesman for RBS said: "GRG successfully turns around most of the businesses it works with, but in all cases is working with customers at a time of significant stress in their lives.
"Not all businesses that encounter serious financial trouble can be saved."
A spokesman for Lloyds said: "The specific practices discussed in the report are attributed to another bank and are not a reflection of Lloyds Banking Group's approach."
"There is no silver bullet, but they really do need to take a fresh look at it all. There are an awful lot of things they are doing, but when you look at what they are achieving it hasn't quite worked out," said Sir Andrew.