Former Lostprophets singer Ian Watkins will stand trial today accused of a raping a baby.
The 36-year-old, who has been remanded in custody since being charged last year, denies 24 sexual offences.
The charges he faces include raping a baby, sexually assaulting a baby and conspiring to rape a child.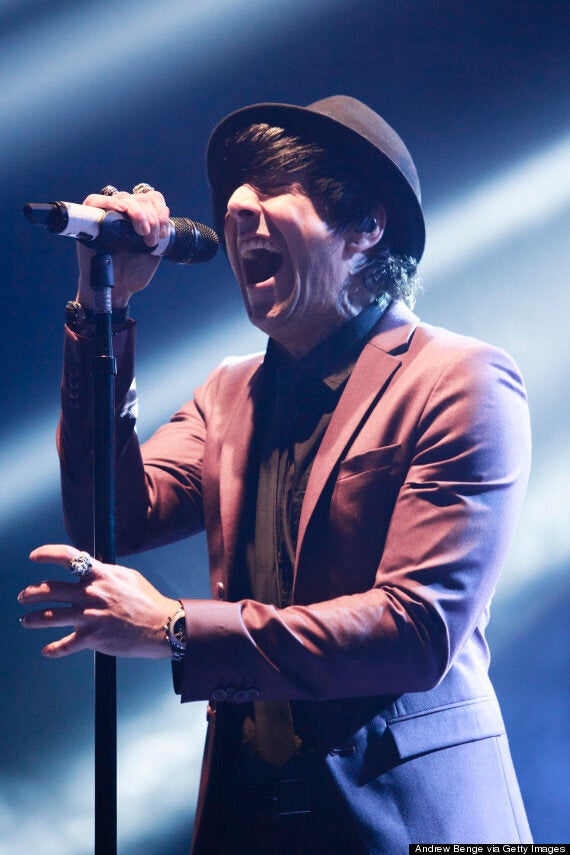 Ian Watkins of Lostprophets performs at Manchester Apollo
He also has been accused of possessing, making and distributing indecent images of children.
His trial at Cardiff Crown Court is set to last around three weeks.
Two women, aged 20 and 24, who cannot be named for legal reasons, also face sexual offence accusations as part of the case.
All three defendants face a total of 32 charges.
In a statement on the band's website signed by Jamie, Lee, Luke, Mike and Stu, the band thanked fans for their support and said they were in a "state of shock."
"We are learning about the details of the investigation along with you. It is a difficult time for us and our families, and we want to thank our fans for their support as we seek answers," the message said.
Last month the remaining members of rock act Lostprophets, who have sold around 3.5 million records since their formation in 1997, announced the band had split up.
Popular in the Community