Nasa has released a new video of Comet ISON, the so-called 'comet of the century' which could be set for a spectacular light show later this week.
The clip shows the impact of the solar wind on the comet's tails, which in the speeded-up film buffet like smoke in a wind tunnel.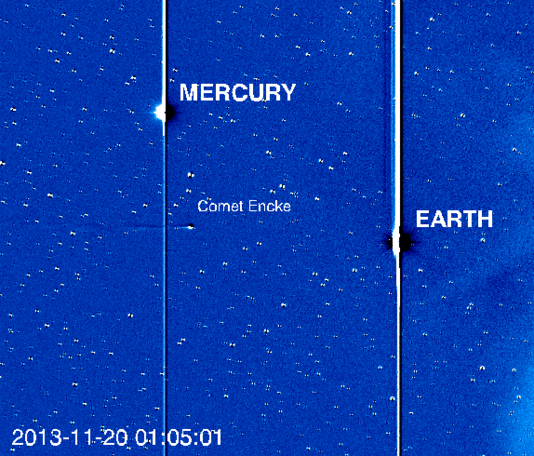 The comets' paths were captured by the HI-1 camera on NASA's Solar Terrestrial Relations Observatory on 21 November.
Nasa said the comet was "still intact" as it heads towards the surface of the Sun, where it could shine incredibly brightly (if it doesn't fall to pieces).
"The tails streaking out from behind both comets can be seen moving along with the steady stream of particles - called the solar wind - that flows out from the sun."