Former Lostprophets frontman Ian Watkins has pleaded guilty to a series of "depraved" child sex offences including admitting to two charges of attempting to rape a baby, Cardiff Crown Court heard today.
In court, prosecutor Chris Clee QC described Watkins as a "determined and committed paedophile".
The former lead singer with multi-million selling band Lostprophets made a series of admissions in a last-minute change of plea ahead of what would have been the launch of his trial.
Sensationally, the tattooed singer pleaded guilty to a string of sex offences he had previously "furiously denied," but claimed he could not remember the horrific abuse because he was high on crystal meth.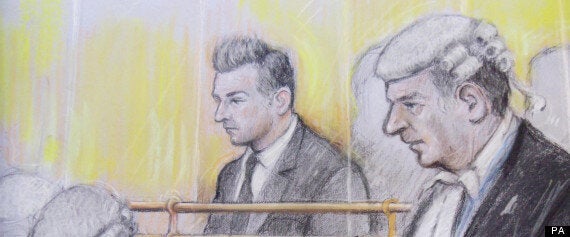 Watkins originally faced 24 separate charges - all sex offence related – dated from 2007.
The court heard that he filmed and kept the episodes of abuse - which took place in various hotels in London and south Wales - that were recovered by police.
Some of the evidence was too extreme and distressing to report.
He pleaded guilty to sex offences involving the babies of two women fans – attempting to rape the 11-month-old baby of a fan 'Woman A' and conspiring to rape the baby daughter of another fan 'Woman B'.
Watkins sent a text to one of the women saying: "If you belong to me, so does your baby."
The charges included sexually touching a one-year-old and encouraging one crazed groupie to abuse her own child during a sordid webcam chat on Skype.
Detectives successfully downloaded the recorded footage, 45 minutes long, in which Watkins talks about how they were going to use the baby for sex.
In the footage, which takes the form of a split screen, Watkins is seen to pleasure himself and refer to the woman and her baby as his "slave duo."
The pair also discuss looking after the child as it grows up and making it have sex with animals and take drugs.
The child's mother, speaking to Watkins, also refers to her baby as "your little **** toy."
At a later date she sent him a picture of herself having oral sex with the baby.
Mr Clee said that when police raided the home of Watkins following his arrest in September last year they also found a box of camcorder cassettes.
These proved to hold recordings of filmed sex acts with under age girl fans, one of whom he met up with in a New York hotel.
Mr Clee said that one girl, 16, contacted Watkins saying she was a fan who was still a virgin and went on to agree to give her virginity to him.
She then flew from Boston to New York and went to a hotel where he was staying, bringing with her a schoolgirl outfit he had asked her to dress in.
They are then filmed having oral and full sex before he asks her: "Do you like being my underage slut."
Mr Clee added: "He finishes by urinating over her face and telling her to 'drink my p***.'"
The singer also admitted possessing and making child porn as well as launching the plot to rape a baby.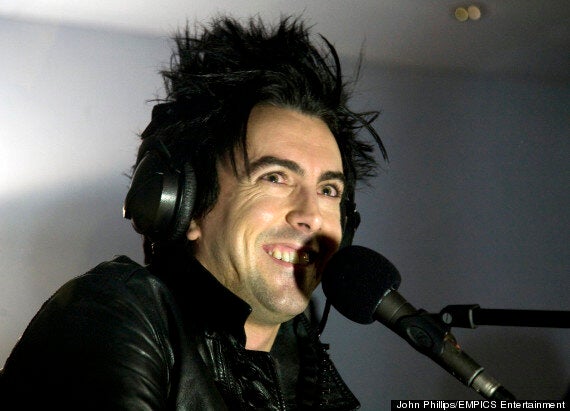 Ian Watkins of Lostprophets
As talk of sentence was discussed in court, a pale faced and grey haired Watkins began shaking in the dock.
Prosecuting QC Chris Clee gave details of a sickening plot to turn babies in subservient sex slaves using hard drugs.
Watkins and Woman A swapped messages where the frontman spoke of his sick desire to "make him mine" and to "cross the line".
They also spoke of plans to blow crystal-meth smoke into the child's face at a secret meet up in a Cardiff hotel.
And on March 23, Watkins sent the woman a message saying he wanted a "summer of filthy child porn" and how he wanted to take things "to the next level".
South Wales Police released this mug shot of Ian Watkins today
Mr Clee also gave details of a sickening 17-minute video involving Watkins and Woman A.
Mr Clee said camcorder footage was shot in a London hotel room which showed Watkins perform a sex act on the child.
Computer analysts found the footage uploaded to an online cloud storage facility.
Mr Clee said that following this meeting, the pair exchanged emails about how they would not go "easy" on the child next time.
Paedophile Watkins, 36, from Pontypridd, south Wales, insists he has no memory of what would have been key horrifying video evidence at the trial showing the abuse of his one-year-old victim, the court heard.
Based on the video evidence, the disgraced rocker was originally charged with actual baby rape but insisted sex with the child did not take place during a drug-fuelled binge he says he was on at the time.
He was filmed committing the sex acts on the baby the day after Lostprophets final album Weapons was released.
The prosecution also told the judge that they had in mind the effect on the jury of watching the explicit video footage.
Previous hearings discussed arranging counselling for jurors who might need it.
The pool of 22 potential jurors smiled in relief today as they were told by the judge that a trial was no longer taking place - and their services would no longer be required.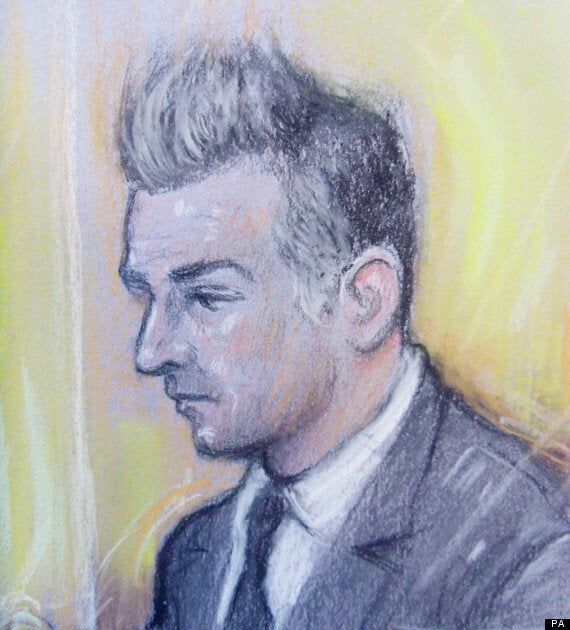 DCI Peter Doyle, of South Wales Police: "This investigation has uncovered the most shocking and harrowing child abuse evidence I've ever seen."
"There is no doubt in my mind that Ian Watkins exploited his celebrity status in order to abuse young children," he added.
Watkins and the two female defendants will all be sentenced on Wednesday, December 18.
Woman A admitted the attempted rape of a baby after denying rape and two charges of sexual assault as well as taking and distributing an indecent photograph of a child.
Woman B pleaded guilty to conspiring to rape a child, three sexual assault charges and four charges of taking, possessing or distributing indecent images.
During his opening speech, Mr Clee said of the two female defendants: "Both, by their pleas, admitted they have sexually abused their own children at the behest of Ian Watkins," Wales Online reported.
"They also made their children available to Ian Watkins for him to be sexually abused."
"A number of the victims are too young to be able to understand what has happened to them, yet the defendants exploited them for their own gratification."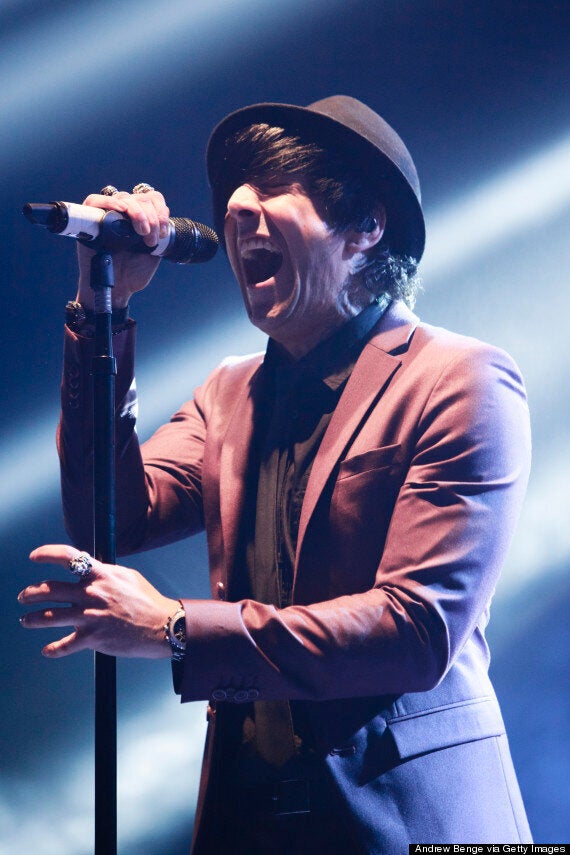 Ian Watkins of Lostprophets performs at Manchester Apollo
The remaining members of Lostprophets, who have sold around 3.5 million records, announced the band was splitting up last month.
Comments are closed for legal reasons.
Related