These incredible images show members of The Beatles during a visit to the studio where the animated film Yellow Submarine was drawn.
The previously unpublished collection is due to be auctioned at the Omega Auctions in Stockport, Cheshire on Friday, with experts suggesting the pictures could fetch as much as £50,000.
Freelance photographer Stephen Archetti took the snaps between 1967 and 1968 at the TVC Studios in London, with the collection boasting 65 pictures of the band from 161 transparencies.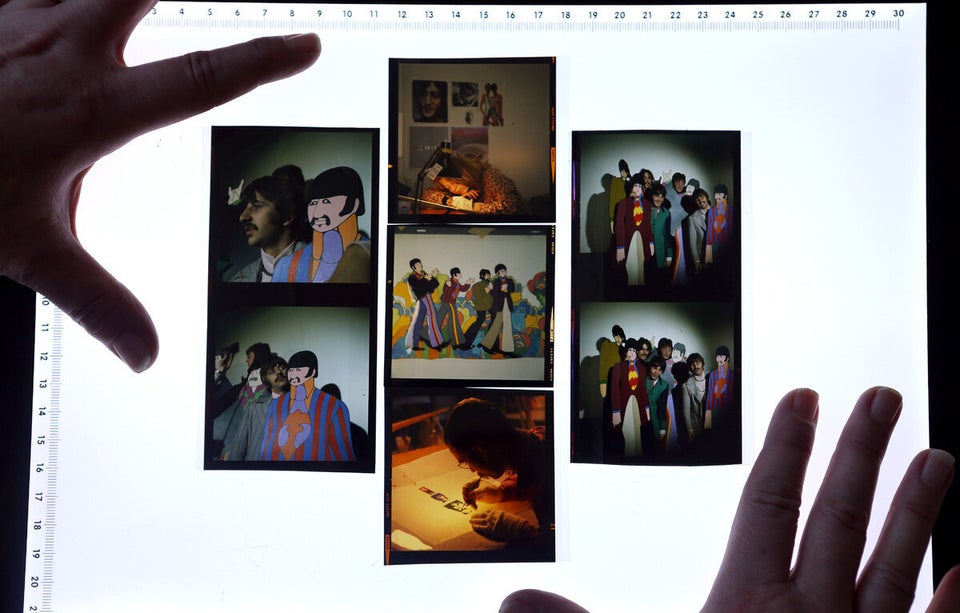 The 'Yellow Submarine' Beatles