To celebrate the release of Alan Partridge: Alpha Papa on DVD and Blu-ray, we've put together a list of some of the musings of Norwich's number one radio host – 'Alanisms', if you will.
Alan on Sundays: "'Sunday Bloody Sunday'. What a great song. It really encapsulates the frustration of a Sunday, doesn't it? You wake up in the morning, you've got to read all the Sunday papers, the kids are running round, you've got to mow the lawn, wash the car, and you think 'Sunday, bloody Sunday!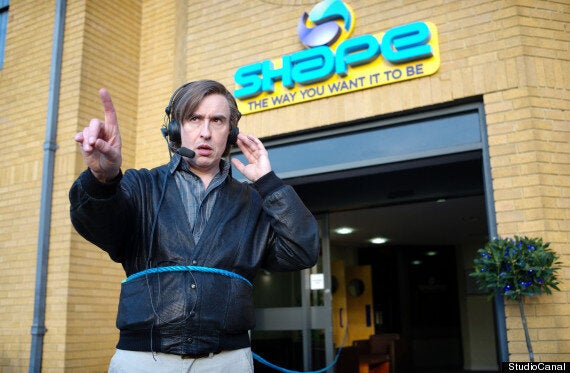 'Alpha Papa' finds Alan Partridge at the centre of an armed siege at North Norfolk Digital
Alan on his failed marriage: "Actually the best thing I did, was to get thrown out by my wife. She's living with a fitness instructor. He drinks that yellow stuff in tins. He's an idiot."
Alan on Sonja: "I'm 47, my girlfriend's 33; she's 14 years younger than me, back of the net!"
Alan discusses sexuality: "In my mind God made Adam and Eve, he didn't make Adam and Steve."
Alan discusses honesty: "I know lying is wrong, but if the elephant man came in now in a blouse with some make up on, and said 'How do I look?' Would you say, bearing in mind he's depressed and has respiratory problems, would you say 'Go and take that blusher off you mis-shapened elephant tranny'? No. You'd say 'You look nice... John'"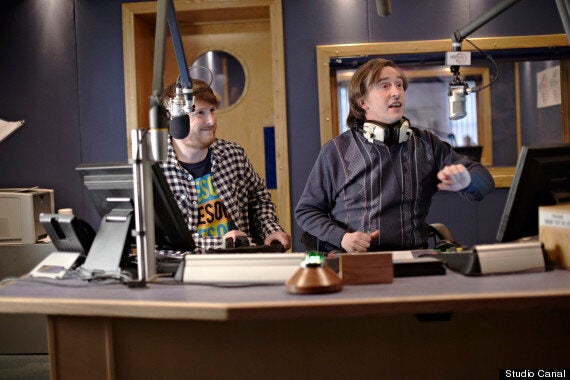 Alan, it seems, is happier in Norfolk these days than London, which he has put firmly behind him
Alan on London: "Go to London, I guarantee you'll either be mugged or not appreciated. Catch the train to London, stopping at Rejection, Disappointment, Backstabbing Central and Shattered Dreams Parkway."
Alan responds to Irish history: 'If it was just the potatoes that were affected, at the end of the day you will pay the price if you're a fussy eater.'
Alan responds to being fired: "Smell my cheese!"
Alan on the Daily Mail: "It's arguably the best newspaper in the world."
Alan after drinking his signature cocktail: "Oooh Ladyboys!"
Alan about Lynn: "Lynn's a good worker. But I suppose she's a bit like Burt Reynolds. Very reliable but she's got a moustache."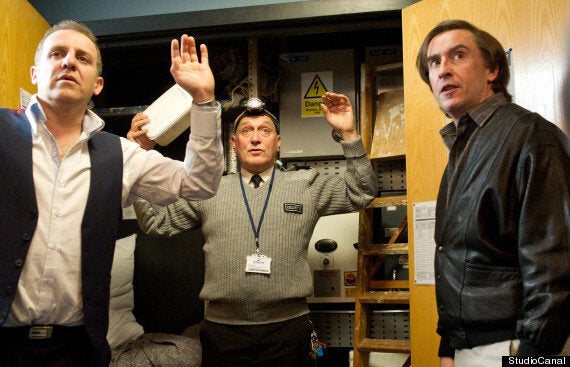 A cool head is required by all in 'Alpha Papa'
Alan on the 4:30am radio slot: "Some people call it the graveyard slot and they're people who are bitter. My audience is divided into early morning farmers and late night returning ravers."
Alan on the BBC: "Bitter bastards"
Alan on the emotional trauma of having shot a man dead on his talk show: "Haunt is a very powerful word… Niggle? Niggle with an 'ie'… Yes it does niggle me, but not haunt."
Alan at the start of Knowing Me, Knowing You: "AHA!"
Alan during various sporting events: "Eat my goal!" / "That was liquid football."
Alan after sex: "Well Sonja that was classic intercourse. So, er, thanks. Let's just pop the extractor fan on, get a through draught going."
Alan on public speaking: "Quick tip for yourself. If you're ever doing an after-dinner speech, you say 'My Lords, Ladies and Gentlemen, sorry I'm late, I just popped to the toilet. And while I was there, I saw some graffiti and it said 'I used to be indecisive, but now I'm not so sure.' Straight away you've got them by the jaffas."
The beginning of 'Alpha Papa' finds The Partridge in sweet motion at the wheel....
And here are some of his most salient thoughts on cars...
'Alan Partridge: Alpha Papa' is out on DVD and Blu-ray from Monday 2 December. Watch him in action at the wheel below...