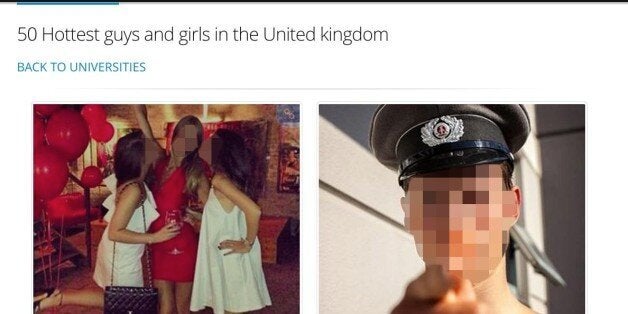 A "creepy" website which uploads students' Facebook profiles without their permission and encourages the public to rate their "hotness" is also targeting professionals - and refusing to delete its victims' details.
Unbeknown to thousands of people, their face, name and connection to their Facebook profile is being plastered over the internet, with the site even using intimate pictures of parents with their young children and wedding snaps to boost their collection.
The website has uploaded some 150,000 profiles, and categorised them into 138 universities.
Story continues below gallery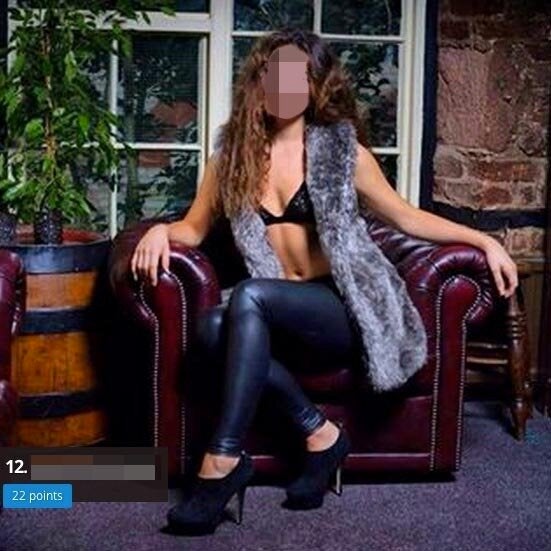 Ratemash: The student profiles they've taken
One man was completely unaware his Facebook profile had been uploaded onto the site, and he had been categorised as a City University student - despite never even having attended the institution.
"I was alerted by some colleagues that my picture was on there and alarmed to have seen my photo on there, the irony being that I'm not even a student," he told HuffPost UK.
"My concern is that it is not just students targeted by this site. I did try and contact them using the number they provide on their site but it doesn't seem to be in use.
"I did however contact the police who were unaware of it but were very helpful. They said to contact Facebook but that not an awful lot can be done unless more people get in touch."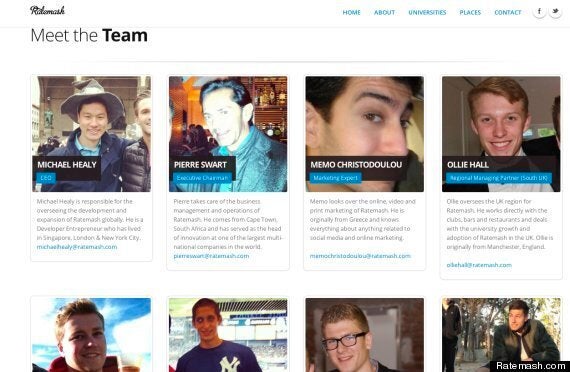 Meet the all-male Ratemash team
The site, which has a "hottest guys/girls of all time" leaderboard for each university, is now offering to turn whoever makes the top 50 into models.
"We are awarding modelling contracts, access to top nightclubs, party invitations, free alcohol and cash if you are in the top 50," Ratemash says.
Anglia Ruskin University issued the following advice:
One student contacted Huff Post UK, after the site refused to remove his profile.
"I belong to a Facebook group of a society at Aston University, and so they have obviously gone into that group and accessed my information," the student said. "I don't even attend that uni. They have put my Facebook photo [on the site] and linked it up to my Facebook profile."
The student, who wished to remain anonymous, emailed Ratemash requesting his information be removed.
"They have no right to misrepresent me like that," he continued. "They replied apologising, saying I had been wrongly added, and they had removed all my stuff. Which was a lie as it is still there. And now they have gone quiet on emails.
"The facts are that they have lied to me in an email and have shown complete disregard not only for my privacy and my emailed requests, but simply any level of accuracy, as I don't even attend that university."
Founder of the site Michael Healy
John Gusman, the vice president for education at Bournemouth University's student union, told The Huffington Post UK he was "speechless".
"I don't know what to say. This is appalling. It is an incredible invasion of privacy. I can even see students I know on there. It is unacceptable.
"It's a total attack on students' dignity."
The National Union of Students said it was a "gross invasion of privacy".
"It is concerning to hear that students appear to be featured on this website unknowingly or without their consent," said Colum McGuire, NUS vice president for welfare. "If this is true it would be a gross invasion of privacy. Those who have been featured without being asked should immediately contact the website owners and ask to be removed."
A spokesperson for Facebook told HuffPost UK the social media site did not have control over Ratemash as it was an external platform.
They advised all Facebook users to revise their privacy settings and follow these safety tips:
1. Use the 'View as' button on your Timeline to see what your profile looks like to different people
This will allow you to see precisely how your profile is viewed by every one of your friends and anyone on Facebook. Using this function enables you to ensure that they are in control of who can view what content on their profile.
2. Use the 'activity log' button on your Timeline to curate different profiles for different audiences
The activity log enables you to choose which of your activity can be viewed and by whom.
3. Turn on 'pending posts' to review posts from friends before they appear on your profile
You can now turn on the ability to review photos or posts you are tagged in before they appear on your profile. This is another way in which you can ensure that you have as much control over what is added to your profile as possible.
4. Use Facebook's Reporting Tools
Every page, photo or group on Facebook has a reporting tool next to it that can be used to send a report to Facebook. Familiarise yourself with how to make a report at facebook.com/report and visit the Facebook Family Safety Centre for more information at facebook.com/safety
5. Make sure you block people
If there is anyone on Facebook you don't want to communicate with, make sure you block them quickly by using the block and report button on their profile. If you're not sure how to do this – visit the Help Centre at facebook.com/help/