Paedophile Lostprophets singer Ian Watkins may have had more victims, police warned on Wednesday, calling for information on other potential victims of the horrific abuse.
Fans have posted on several internet forums that an ex-girlfriend of Watkins had repeatedly reported his child porn obsession to authorities, over the course of several years.
Detective Chief Inspector Peter Doyle, who headed the investigation said there was "no doubt in my mind that Ian Watkins exploited his celebrity status in order to abuse young children," he said.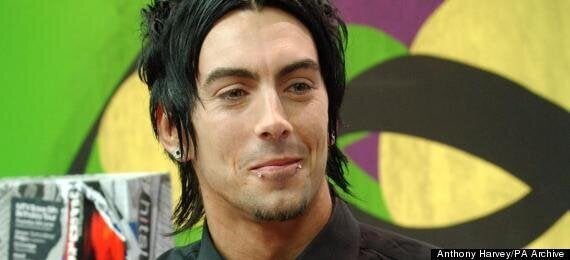 'Committed paedophile' Ian Watkins, the Lostprophets frontman
Watkins pleaded guilty to a series of "depraved" child sex offences, including admitting to two charges of attempting to rape a baby, at Cardiff Crown Court on Tuesday.
The tattooed singer pleaded guilty to a string of sex offences he had previously "furiously denied," but claimed he could not remember the horrific abuse because he was high on crystal meth.
Further grim details about the abuse have emerged since the guilty plea, with fans claiming on internet forums that Watkins allegedly told them he was HIV positive, and looking to infect as many women and children as possible.
Watkins posted images of himself performing depraved sex acts on an internet porn site, viewed 43,000 times, and openly subscribed to child abuse images.
"Today's outcome ensures that the three people responsible have been brought to justice," Doyle said.
"The safeguarding of children has been the primary objective for the investigation team and the outcome of this investigation has been achieved through a multi-agency approach at an international level."
He added: "Two very young children have been removed from this abuse and given a future that would otherwise have been denied them.
"The investigation has been extremely complex and challenging with key information and evidence being identified from witnesses worldwide.
"A significant amount of electronic data has been retrieved from computers and web based storage which has provided crucial evidence to support the case.
"South Wales Police has worked in partnership with Interpol, other police forces, National Crime Agency's CEOP command, local authorities in England and Wales, the Department of Homeland Security in the USA and the NSPCC.
"Today's outcome does not mark the end of our investigations and we will work tirelessly to identify any other victims or witnesses and seek the justice they deserve.
"Above all this investigation has been focussed on the protection of children and my thoughts today are with those victims
"We would encourage anyone who has been affected by this case or other cases of child abuse to contact South Wales Police on 029 20634184 or the NSPCC on 0808 800 5000."
Related