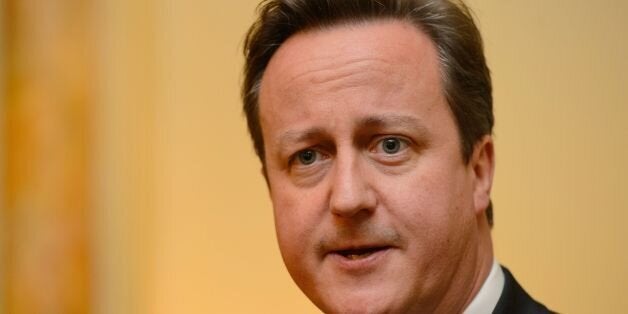 The five things you need to know on Wednesday 27 November 2013...
1) CURB BENEFIT TOURISM. EVEN IF IT DOESN'T REALLY EXIST
Every serious study I've seen - from the EU's to the Department of Work and Pensions' - suggests so-called 'benefit tourism' is a myth. But that hasn't stopped David Cameron from announcing new measures to crack down on it.
From the front of the Times:
"Migrants from EU countries will be barred from claiming out-of-work benefits for three months after their arrival, David Cameron announced last night as he sought to address fears of an influx from Bulgaria and Romania.
"In a package of measures aimed at making Britain a less attractive destination for would-be benefit claimants, entitlement to jobseeker's allowance will be limited to six months for foreign nationals.
"Ministers will also set a minimum income test for non-British EU workers applying for income support and other payments for those working part-time. Newly arrived EU migrants looking for work will be banned from claiming housing benefit.
"And in a toughening of existing rules aimed specifically at the prospect of tens of thousands of Bulgarians and Romanians arriving after January 1, migrants caught begging or sleeping rough will be deported and banned from returning to Britain for a year."
Nick Clegg has given his backing to the Cameron plan - which is a solution in search of a problem - despite his party having offered an amnesty to illegal migrants back in 2010. Yet another U-turn from the Lib Dems that will massively dishearten their core supporters...
"Andrew Mitchell fought to resuscitate his political career last night by accusing a named police officer of lying about the Plebgate clash in Downing Street. He did so at a specially convened press conference where he challenged the new director of public prosecutions over her failure to charge the officer.
"In a dramatic day of developments over an incident that has damaged public trust in the police service, Mitchell appeared alongside his wife to say that P C Toby Rowland, the officer who alleged that the MP had called him a pleb, was not telling the truth.
"The Conservative spoke out hours after the director of public prosecutions, Alison Saunders, said that having studied all the evidence - including previously unseen CCTV footage, text messages, mobile phone footprints and witness statements - there was insufficient evidence to suggest that Rowland had lied, or committed misconduct in public office.
"Neither was there sufficient evidence, Saunders said, 'to show that Mitchell was the victim of a conspiracy of misinformation'."
Meanwhile, prosecutors have cleared The Sun of any criminal wrongdoing over its reporting of the 'plebgate' controversy.
The paper's political Editor Tom Newton Dunn was questioned by police but revealed on Twitter that he wouldn't be facing any legal action.
Time for the Tories to panic? From the Guardian:
"The potential for Ukip to reshape British politics is revealed in a rare constituency poll showing the Conservatives are in third place behind the party in Thanet South, where Tory MP Laura Sandys this week announced her decision to stand down at the next election.
"The poll commissioned by a Ukip donor and conducted by the polling company Survation, shows Labour in first place with 35% (up nearly five percentage points on the general election), Ukip second on 30% (up 24 points), the Tories third on 28% (down 20 points) and the Liberal Democrats fourth on 5% (down 10 points).
"... There has been much speculation that [Ukip leader Nigel] Farage will stand in Thanet, and this one of the reasons for Sandys' decision to stand down."
BECAUSE YOU'VE READ THIS FAR...
Watch this video of the world's fastest dishwasher.
GRAND COALITION, GERMAN-STYLE
"German Chancellor Angela Merkel's conservatives have agreed terms for a coalition with the centre-left Social Democratic Party (SPD), officials say.
"The late-night deal follows talks by SPD leaders with Mrs Merkel's Christian Democrats (CDU) and allied CSU.
"Mrs Merkel could be sworn in for a third term in office next month if SPD members ratify the deal."
Will we see a softening in Germany's obsession with austerity and deflation, which has done such harm to the eurozone's periphery countries? Maybe. The BBC report reveals:
"The SPD won a key demand for a nationwide minimum wage. An hourly minimum of 8.50 euros ($11.55, £7.11) will come into force in the country for the first time in 2015."
5) IRANIAN OIL? YES PLEASE
"Iran's oil ministry has made contact with western majors as the government of Hassan Rouhani tries to capitalise on progress in nuclear talks and encourage companies to prepare for a lifting of sanctions.
"Bijan Namdar Zanganeh, the oil minister who has returned to government after an eight-year absence, told the Financial Times he had met European companies and "indirectly" with US groups with a view to inviting them back.
"The minister who persuaded Total, Royal Dutch Shell, Eni and Statoil to invest in the oil and gas sector in the 1990s despite US sanctions, said these companies were among those he was seeking to attract back."
From the Sun/YouGov poll:
That would give Labour a majority of 86.
David Cameron, writing in the Financial Times, says: "Free movement within Europe needs to be less free."
Alistair Darling, writing in the Guardian, says: "We're still waiting for the facts about Scottish independence."
Daniel Finkelstein, writing in the Times, says: "Do the right thing and you win elections."
Got something you want to share? Please send any stories/tips/quotes/pix/plugs/gossip to Mehdi Hasan (mehdi.hasan@huffingtonpost.com) or Ned Simons (ned.simons@huffingtonpost.com). You can also follow us on Twitter: @mehdirhasan, @nedsimons and @huffpostukpol