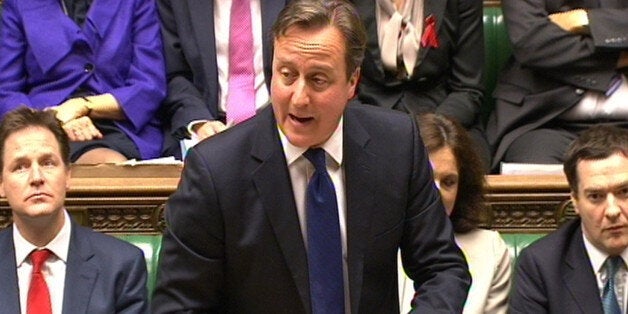 Bad puns, "hashtag", "crap" and a fake moustache. Was today the day prime minister's questions died?
PMQs is not usually the scene of the most dignified political debate, but today's session appeared to reach a new low.
David Cameron began with perhaps the worst joke he has ever made - and it is a pretty low bar. Citing Ed Miliband's recent appearance on BBC Radio 4's Desert Island Discs, the prime minister said: "It's fair to say he's no longer a follower of Marx, he's loving Engels instead."
Miliband had picked Robbie Williams' hit song 'Angels' as one of his favourite tracks. The prime minister, who was quite pleased with himself even if no one else was, accused Miliband of having a "sense of humour failure" for not appreciating his joke.
Cameron may want to find a new person to write his jokes - perhaps he should consult foreign secretary William Hague, who had a strong line in gags while serving as leader of the Conservative Party in the late 1990s.
Last week Cameron made PMQs history by reading out a tweet send just minutes earlier in order to attack the Labour leader. Today Miliband read out a tweet sent by Tory backbencher - and environementalist - Zac Goldsmith: "If the PM can casually drop something that was so central to his identity, he can drop anything."
Miliband upped the awkward social media ante by adding: "hashtag green crap." It seems there is no bar on using either of those words - hashtag or crap - in the Commons.
It was recently reported that Cameron had told Downing Street aides to "get rid of all the green crap" from people's energy bills to lower costs.
Also, as if the bad puns and gags from the two party leaders were not enough, Conservative MP Michael Fabricant sat through the session sporting an enormous fake moustache. But at least that was in aid of charity.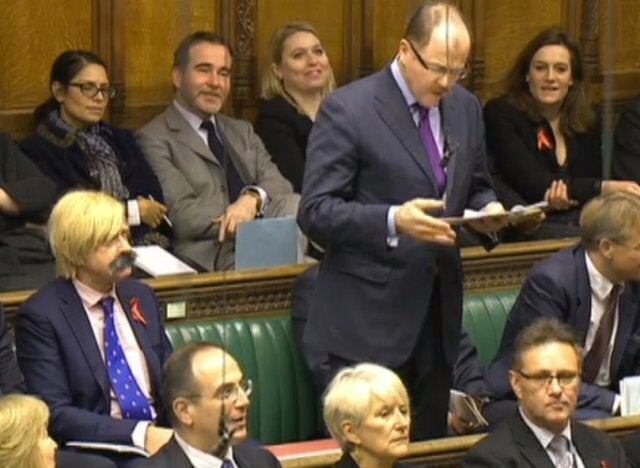 Related