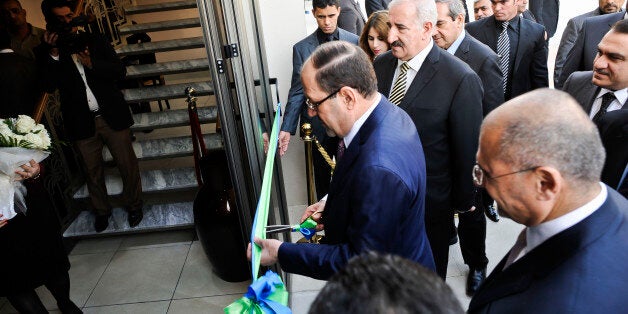 Standard Chartered has become the first British bank to open a branch in Iraq since the war, with Iraqi prime minister Nouri Al-Maliki cutting the ribbon on its new branch in Baghdad.
The opening of the Standard Chartered branch, in a secure compound in Arrasat in Baghdad, marks the arrival of the first of three Standard Chartered branches in Iraq, with another in Erbil to follow by the end of this year, then one in Basra next year.
The branch of the multinational bank was opened in the Iraqi capital Baghdad at an official ceremony attended by dignitaries including Mark Bryson-Richardson, deputy head of mission at the British Embassy in Baghdad.
Speaking at the event, Al-Maliki said: "This is an indicator of the trust of the association and the whole United Kingdom associations with the economy in Iraq.
"They consider Iraq as a level country and this has given us trust and also it gives reliability and confidence to the companies that seek to invest in Iraq."
"Also, the opening of this branch confirms the interest of both countries to enhance the relations of friendship and co-operation that has started already."
Standard Chartered, which has its headquarters in London and more than 1,700 branches in more than 70 countries, said it is the first international bank to have fully-fledged on-the-ground wholesale banking operations in Iraq.
The move is a bid to meet increasing demands from global clients in the country from areas including oil, telecoms and infrastructure.