At least 27 animals died during filming of the Hollywood blockbuster The Hobbit: An Unexpected Journey, a shocking new report has revealed.
The American Humane Association (AHA) - the issuer of the familiar "no animals were harmed" credit - has been accused of not only failing to protect animals on set, but of also covering up lapses when creatures were killed.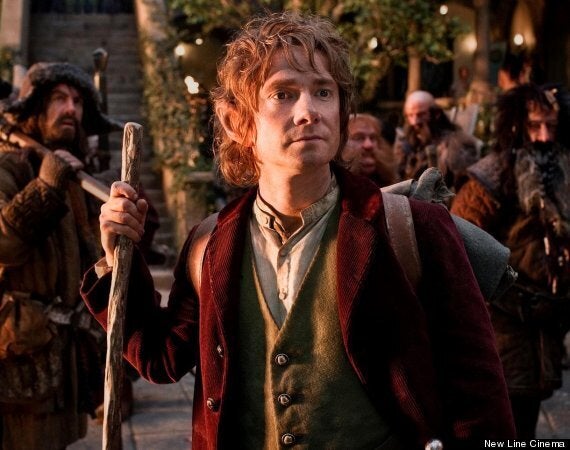 The report by The Hollywood Reporter has said a number of animals were injured or killed during the production of some of last year's biggest movies, including Life of Pi and The Hobbit, while the HBO horse-racing drama Luck was cancelled after four horses died during filming.
The investigation accuses the AHA of neglecting to investigate animal cruelty that took place on a New Zealand farm during the filming of The Hobbit in 2011, when animals including horses, sheep and goats reportedly perished.
"When The Hobbit is released in December, audiences will see an adventure story set in a fantasy world. For the animals involved in the filming, however, the abuse and neglect that they experienced were far too real," the group said.
The Associated Press spoke to four wranglers who said the farm near Wellington was unsuitable, claiming they repeatedly raised concerns about the farm with their superiors and the production company, owned by Warner Bros., but it continued to be used.
One wrangler said that, over time, he buried three horses, as well as about six goats, six sheep and a dozen chickens. The wranglers say two more horses suffered severe injuries but survived.
The film was later given the carefully worded credit that noted it "monitored all of the significant animal action. No animals were harmed during such action".
Wrangler Chris Langridge said he was hired as a horse trainer in November 2010, overseeing 50 or so horses, but immediately became concerned that the farm was full of "death traps."
The first horse to die, he said, was a miniature named Rainbow. "When I arrived at work in the morning, the pony was still alive but his back was broken. He'd come off a bank at speed and crash-landed," Langridge said. "He was in a bad state."
The report also claimed that in Ang Lee's acclaimed Oscar-winning film The Life of Pi, the real-life Bengal tiger that played the circus animal "Richard Parker" nearly drown.
The film was awarded the "no animals were harmed" stamp, despite an AHA official having witnessed the incident.
Related