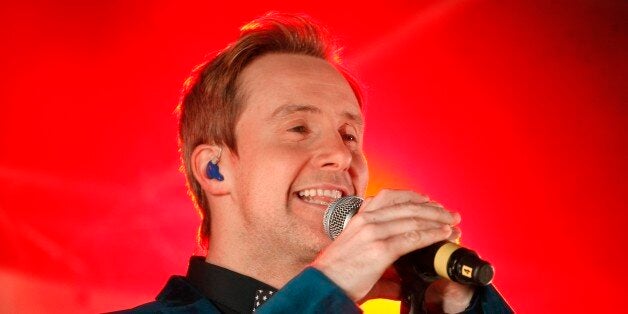 A blundering website has apologised for using a photo of a singer from Steps to illustrate an article about paedophile singer Ian Watkins.
E! Online said it "deeply regrets" mistakenly showing Ian "H" Watkins alongside the story about the former Lostprophets frontman who shares his name.
The image was taken down after H's management intervened but had already been seen by readers of the website, many of whom left comments under the article to point out the error.
E! Online has now apologised to the singer and an investigation has been launched.
In a statement, an E! Online spokeswoman said: "E! Online deeply regrets originally publishing an image of Ian 'H' Watkins of the band Steps, rather than Ian Watkins of Lostprophets, and the error was corrected immediately.
"We are investigating the matter and will take appropriate action. Additionally, E! Online has reached out to Ian 'H' Watkins, via his management, to apologise directly."
In a message on his website earlier yesterday, H said: "Thank you to everyone who has supported me today! My management took swift action to remove my image which was posted due to shoddy journalism."
H's official Facebook page also referred to abuse directed at the Steps star after Tuesday's court case.
Explaining the situation, the message read: "Just to clear out some of the abuse there has been the past few hours...
"This is the 'Official Ian H Watkins' website. Better known as H from Steps.
"H is in NO WAY related with the news about the singer from Lostprophets! Please don't post any comments about the news here because they will be deleted. Thank you!"
Lostprophets singer Watkins, 36, from Pontypridd, South Wales, pleaded guilty to a string of sex offences, including the attempted rape of a baby.
The charges included sexually touching a one-year-old and encouraging a crazed groupie to abuse her own child during a sordid webcam chat.
Watkins also admitted possessing and making child porn as well as launching the plot to rape a baby.
He will be sentenced on December 18.