A zoo keeper is recovering after this horrific attack by a tiger left him with puncture wounds to his head and shoulder.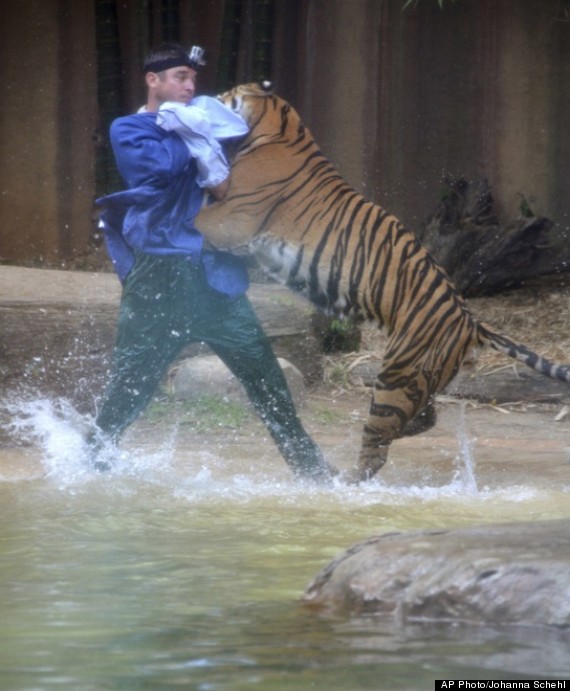 Styles had to be rescued by co-workers and airlifted to hospital
Dave Styles, 30, was pounced upon by the 114-kilogram Bengal called Charlie during a show at the Australia Zoo in Queensland, set up by the late Steve Irwin's family.
Story continues after slideshow...
The animal was understatedly said to have become "excited".
Zoo owner, Wes Mannion, said the six-year-old tiger may have been confused by Style's blue poncho and mistaken him for a tay.
TOP STORIES TODAY
He said: "We don't try and stop them from biting the toys they play with and, like I said, it was an accident.
"He didn't think he had a human, he thought he had a toy."
Safety procedures at the zoo are under review.
A spokesman from the zoo said in a statement: "Australia Zoo would like to thank everybody for the support that they have shown to Dave and his family.