A turkey named Alice has avoided the annual bird genocide this thanksgiving – after she was hit by a truck.
Alice was treated for brain and wing injuries after the accident in Maine earlier this month.
Meg Lord had been driving when the wild turkey strayed into her path.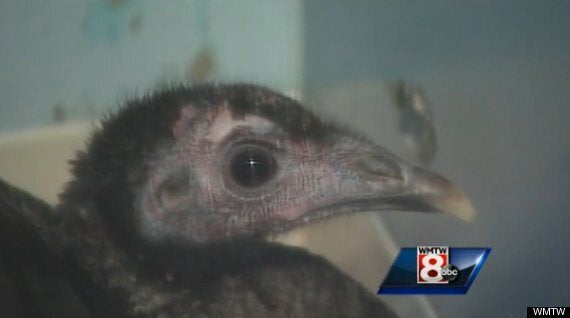 Alice is recovering from brain and wing injuries at the Centre for Wildlife in Maine
Lord strapped Alice into the passenger seat and drove her to the nearby Centre for Wildlife where they continue to treat her for her injuries.
Awwww. Warm feelings alert.