French footballer Zahir Belounis has finally returned home from Qatar after he was finally granted an exit visa.
Belounis arrived in Paris on Thursday following a long-running dispute with his club Al-Jaish over unpaid wages.
He moved to Qatar in 2007 and was granted citizenship, but the club stopped paying him in 2012.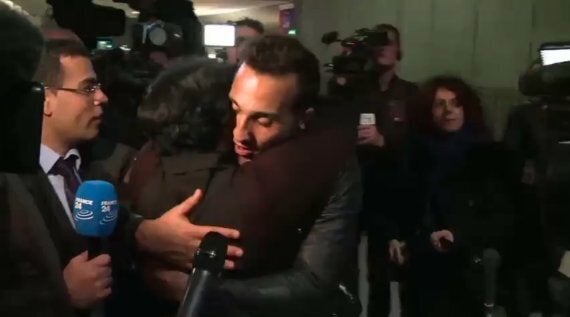 Belounis hugs a relative on his return in Paris
Belounis said he was stranded in Qatar with his wife and their two daughters. He was refused the exit visa he needed to leave because of a legal dispute over unpaid wages with Qatari side Al-Jaish, where he was under contract until 2015.
"Today I came home and it's good to be back, I have nothing else to say," Belounis said in Paris. "As for the club, the case is in court. I shouted so loud for months to be heard, I have been hurt. I will meet my lawyer tonight and the people who did this to me will pay, they will pay a lot.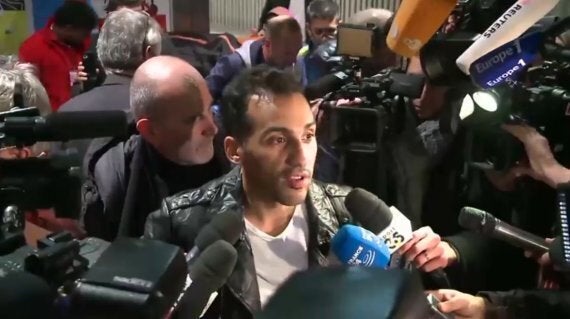 Belounis expresses his relief to have returned home
"I am going to spend time with my mother, my little brother, my two daughters, my wife, and let my family get some rest. You will find out soon what comes next."
Related