Christmas shopping? Peckish? Well, if you live in Chorlton Manchester, "the capital of awesome," one enterprising seller can solve all your problems.
The Khawaja Brothers Mini Market is offering a free Donner Kebab with every Christmas tree it sells.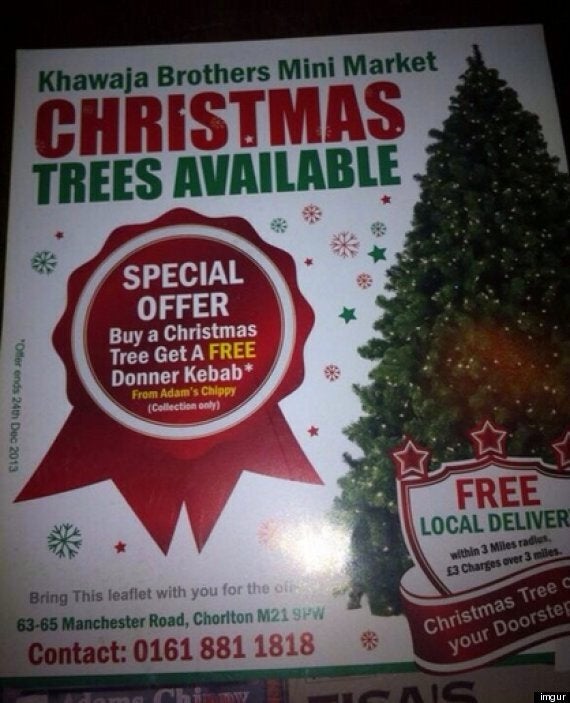 Overjoyed Reddit users have praised the less-than-traditional collaboration, saying "you don't get more British than this."
One Redditor, highlighting that the offer ends 24th December 2013, nostalgically notes: "You could get a free kebab on Christmas eve. Truly, we are living in a golden age."