Massive protests are taking place in the Ukrainian capital of Kiev - and they're not messing about.
Thousands of people have taken to the streets to demonstrate against president Viktor Yanukovych's refusal to sign an EU trade deal.
On Saturday, peaceful demonstrations turned violent after police used tear gas to try and break up them up.
This video appears to show protesters attempting to ram police lines outside the presidential administration building with a bulldozer.
The crowds are calling for the impeachment of the the president.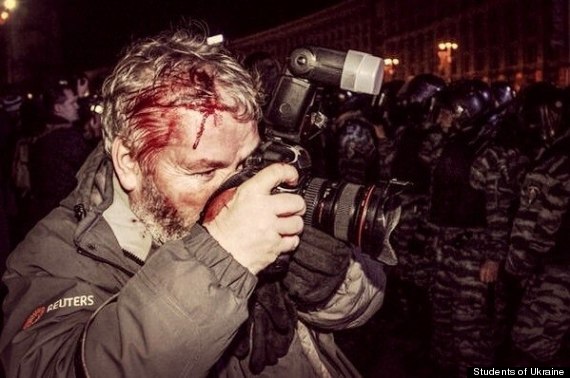 Activists on the ground claim Russian armed forces have been suppressing the protests
More on the protests can be read here from the Associated Press.