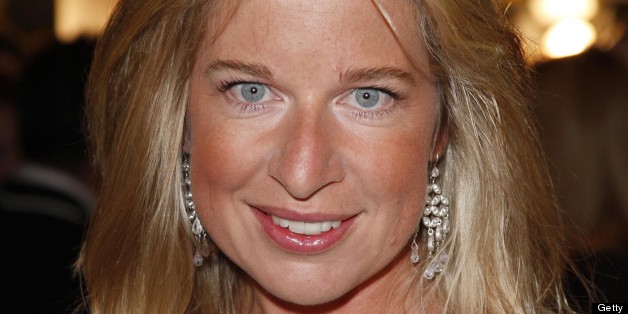 Getty
Katie Hopkins has built a career on brash utterances and "saying what everyone else is thinking". However the former reality TV star turned professional contrarian and HuffPost blogger has issued a rare apology after cracking a joke on Twitter about life expectancy in Scotland following the fatal helicopter crash on the banks of the Clyde in Glasgow.
My tweet on Scotland was directly related to this article: https://t.co/yijMFVbJp7. I aologise to those I offended. It was poor timing.

— Katie Hopkins (@KTHopkins) December 2, 2013
Hopkins took to the micro-blogging site on Saturday to pen the following offering: "Life expectancy in Scotland based 07/08 birth is 59.5. Goodness me. That lot will do anything to avoid working until retirement."
Unsurprisingly, the tweet sparked outrage, with fellow Twitter users initiating a campaign to have her banned from the television, where she has built up a substantial profile on shows such as This Morning.
Writing on Monday, Hopkins said her tweet was related "directly" to an NHS report, adding: "I apologise to those I offended. It was poor timing".
More from the Press Association:
Earlier this year, a 30ft effigy of Hopkins was burned at the Edenbridge bonfire in Kent. The figure, with the words ''Speak before you think'' written on the front, was stuffed with oil-soaked newspapers, packed with fireworks and torched after bonfire society members nominated the former Apprentice contestant for her views on children's names.
She also caused a stir on This Morning when she said names including Chantelle, Charmaine, Chardonnay and Tyler were lower class.